Clay Tiles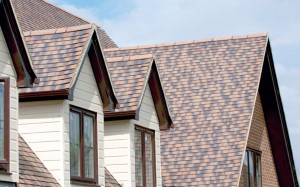 Clay roof tiles are a natural and durable roofing material,
available in a wider range of colours and sizes than ever before.
Our unique range of clay tiles and accessories come in a variety
of colours and sizes and offer a number of benefits, including:
Natural and sustainable
Fire and chemical resistant
Do not biologically degrade
Resistant to mould growth
Low-maintenance costs
Available in plain, interlocking and pantile
Suitable for most applications
Ideal for heritage projects
Available with a weathered appearance to instantly
blend in with the local environment
Ages without fading
Match with local planning requirements
Want to know more about our Machine Made, Handmade and Handcrafted clay tiles? Our Clay Tile Selector will show you the range available and aid colour matching. You can also find out what profiles or fixing are needed and much more. To see our Clay Tile Chart, please click here.
Concrete and Plain Tiles
Concrete tiles are the most widely used and readily available
roof covering. Strong and designed to perform in even the most
demanding British weather conditions, they are a cost-effective
solution. Our extensive range of concrete tiles and accessories
come in a variety of colours and sizes and offer a number of
benefits, including:
Low-cost, when compared to other roof coverings
Wide range of products, colours, sizes and innovations
Available in plain or profiled options
Suitable for most applications