Sign-up to TRADE CLUB and earn points when you purchase your roofing products from us each month and we will reward you with discounts off your purchases.*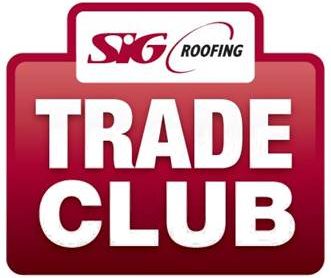 Earning points
TRADE CLUB rewards you every time you spend at SIG Roofing. Use your TRADE CLUB membership to collect points when you place and collect your cash order in branch.
Saving with points
Collect 1 point for every £1 you spend in any of our SIG Roofing branches. With 1 point equal to 10p you'll be enjoying your rewards in no time!
Earn bonus points!
Every month we'll give you the chance to double your points when you purchase one of our own label products. Don't worry, we'll email you and let you know what the product is every month!
Get your vouchers
We'll track your purchases every month and send you a voucher – for you to spend in branch the following month*.
Enjoy and save
Use your points voucher on anything in branch when you spend £250 +VAT or more*.
Keeping it simple is the name of the game:
No credit account
Become a TRADE CLUB member
We'll set up your membership
Make cash purchases 'in-branch'
Earn points every month…
And we'll send you a voucher for your points to spend on your purchases the following month… simple!
*Full terms and conditions apply, please click here for terms and conditions