Cwt-Y-Bugail
The traditional Ffestiniog colour, a dark blue grey also known as Porthmadog Grey with some occasional white veins. Cwt-y-Bugail is the ideal slate for new build and refurbishment applications.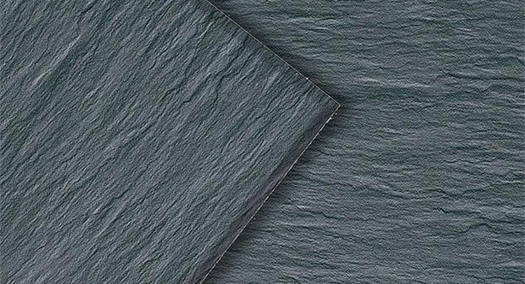 Product Specifications
Performance
Samples have been tested in accordance with, and comply with, the relevant sections of EN12326-1:2014.
Thermal Cycling T1
Exposure S02 S1Water Absorption W1 (? 0,6%)
Meets the requirements of NHBC Standards. Tested in accordance with
ASTM C406-06 classified as Class S1. Belgian natural slate technical assessment and approval ATGH768.
Registered Office: SIG Trading Limited, Adsetts House, 16 Europa View, Sheffield Business Park, Sheffield, S9 1XH. Registered in England No. 01451007 VAT No. GB 487 01733