Rainwater Outlets
FIX-R Classic Rainwater Outlets are a range of flat roofing outlets, drainage and ventilation, suitable for use with most waterproofing membranes. Made from EPDM (ethylene propylene diene rubber) our products are suitable for use with built-up felts and mastic asphalt finishes.
Our flat range outlets are versatile flat roof drainage outlets formed in EPDM. They are available in 5 sizes, are extremely cost effective and are ideal for use in new build or refurbishment applications.
With a ribbed push-in downpipe to provide a completely leakproof connection to pipework, our outlets suit all forms of flat roof and are also ideal for installation in wide valley gutters.
Leaf guards and gravel grates are available.

Typical Applications

For use on flat roofs

Compatible with most waterproofing membranes

New build or refurbishment projects

Advantages

Highly resistant to ultraviolet, ozone and other atmospheric or chemical agents

Suitable for use within a wide range of temperatures

Remain flexible at very low temperatures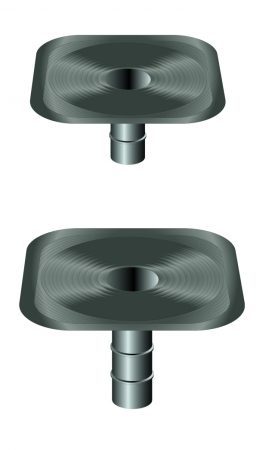 Product Specifications
EPDM Rainwater Outlets
For built-up felt and mastic asphalt
Sizes available:
50mm
62.5mm
75mm
100mm
110mm
Leaf Guard
For 100 x 100mm/110mm Ø:
---
Horizontal Outlets
Our FIX-R Classic Horizontal Outlets have been designed for application at the angle of two intersecting surfaces – for example, where a roof or balcony meets a parapet wall. They can be installed to provide either a horizontal or vertical take-off.
Through The Wall Outlets
100 x 100mm
90˚
Downpipe Connector
90˚ connector
100 x 100mm to 100 Ø
Breather Vents
Our EPDM breather vents are designed to allow vapour to escape from the structure. Suitable for built up felt and mastic asphalt, our breather vents release vapour pressure to avoid blistering of the membrane which may occur when moisture is retained in the construction process.
EPDM 75mm Ø
270mm high
Registered Office: SIG Trading Limited, Adsetts House, 16 Europa View, Sheffield Business Park, Sheffield, S9 1XH. Registered in England No. 01451007 VAT No. GB 487 01733