Redland is launching a truly innovative and revolutionary new tile fixing. The Innofix Clip is completely tool-free, available for the entire range of Redland's concrete interlocking tiles, and comes as a response to BS 5534.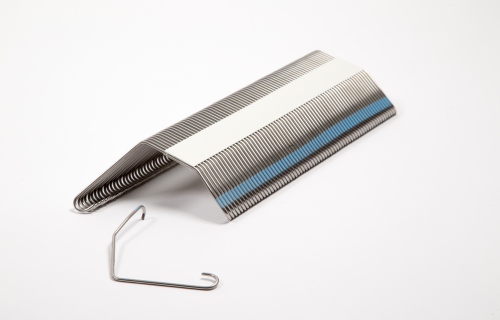 The Innofix Clip is the only tile clip available that doesn't need a hammer, making it the fastest and easiest fixing on the market. In fact, it's up to 40% quicker than using traditional nailed clips. They come ready to use in a unique magazine style holder ensuring they are tangle-free and can be easily removed from the packaging with one hand.
Suitable for use throughout the UK, Innofix is Redland's strongest clip yet and meets the stringent requirements of the new British Standard.
Speaking about the new clips, Damien Pooley, Components Product Manager at Redland, said: "We have manufactured the Innofix Clip with the simple aim of making roofers' lives easier; we've even colour coded them for easy error-free identification.
"This is a simple, straight-forward and easy to use product that has been developed in response to customer demand. It will help roofers stay compliant with the new British Standard and yet still save time and money."
For further information visit www.innofixclip.co.uk.