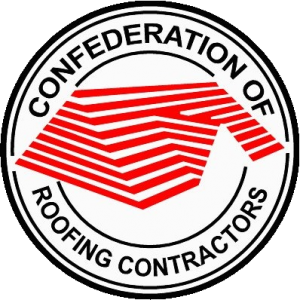 How the CORC (Confederation of Roofing Contractors) can help you

Established in 1985, the Confederation of Roofing Contractors (CORC) is the premier roofing trade association in the UK. CORC members are considered to be the best roofing contractors in the business.
Roofers who decide to join the Confederation of Roofing Contractors will have access to a range of benefits, including legal advice, roofing insurance and member support services.
Member search
Details of members of the Confederation of Roofing Contractors (CORC) are displayed on the CORC website for property owners to find a roofing contractor for their next project.
Members contact details; services and coverage are displayed – along with a link to members own website from the CORC website, allowing regular leads to be passed onto the contractor.
10-20 Year Insurance Backed Guarantees for Roofers
The Confederation of Roofing Contractors (CORC) membership allows contractors to offer their clients a 10-20 year insurance-backed guarantee and deposit protection.
The CORC insurance-backed guarantee is exclusive to members of the CORC, offering an extremely competitive solution for contractors. All members of the Confederation of Roofing Contractors are automatically registered with Peacock Insurance. There is no joining fee and nothing to pay, apart from the cost of each IBG.
Legal Advice
CORC members are able to obtain legal advice from solicitors specialising in Construction Law.
Members are entitled to a free initial assessment of any issues that they wish to discuss with a specialist solicitor.
Credit Checks
The CORC have in-house facilities to credit check all individuals, limited, and non-limited companies.
For a small charge the CORC will complete the checks for you and present you with an up-to-date report – which could save you money and financial risk when considering working on a project that could represent a large financial outlay for your business.
CompetentRoofer
As a member of CORC you are able to take advantage of a discounted rate to join CompetentRoofer.
The CompetentRoofer scheme is a Government – licenced Competent Person programme that allows roofers to self-certify their own roof refurbishment work as compliant with the Building Regulations in England and Wales. All jobs have to satisfy these regulations, so if you're not able to self-certify you'll need to get the Local Authority to sign your projects off as complete and compliant.
For more information regarding CompetentRoofer please click here
Member Support
CORC members receive the highest quality service and 90% of their services are free to members. In addition to the above below is a list of just some of the benefits available to CORC members:
Special Rate Insurance including employers liability, vehicle, office, home in fact all types of insurance at reduced rates for members
Code of Conduct approved by the Government
Work passed on to members on a daily basis
Free entry in our annual members directory & buyer guide which is distributed Nationwide
Free advice on Labour Relationships & SC60/714 Employment Law
Free Method Statement, Health & Safety Policy and Risk Assessment templates
Free Health & Safety advice
Marketing tools
Recourse to the CORC conciliation and arbitration procedure
Free advice on wages and conditions
Discounted rates, including money off BSI manuals
These are just some of the benefits of membership, we are adding more each month.
How can I find out more?
To find out more please visit www.corc.co.uk