SIG Roofing and Sandtoft are inviting roofers to step up the oche and join their Darts Challenge throughout August during its customer experience days, hosted at selected branches across the UK.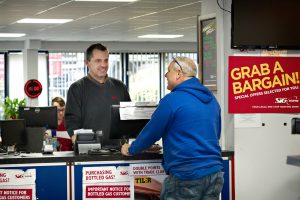 Attendees will be given special access to a series of one-off offers on Sandtoft's extensive concrete tile range. What's more, customers will also have the chance to learn more about the latest training and accreditation opportunities from Sandtoft and RoofCERT. 
In keeping with the athletic theme, attendees will also be able to enter a darts competition at the event and customers purchasing any Sandtoft concrete tiles will be entered into a prize draw to win Premier League Darts tickets at an event near them. 
Speaking of the event, Stuart Base, marketing director at SIG Roofing, commented: "We're delighted that SIG Roofing branches will be opening their doors for these very special Sandtoft open days. These are a unique opportunity for both existing and prospective customers to learn more about the extensive Sandtoft range, and ask any questions they may have about the product."
The sessions will take place from 07:30-12:00, and are being held at the following SIG Roofing branches throughout August with even more lined up for September: 
Southampton – 07th

 August

Tunbridge Wells – 14th

 August

Kentish Town – 20th August 
Southend Leigh-on-Sea – 21st

 August 

Rotherham – 28th

 August