Whether you have years of experience under your belt and know exactly what you're looking for, or you are looking to venture in to new areas of the roofing industry, we can guide you through to the best solutions available.
We can work out what product will work best, how much you'll need, and can even help you use it. Added to that, we offer impartial advice from genuine industry experts.
SIG Design Technology
The technical support you need
From initial design right through to installation, we can help you make roofs that last, save energy and look great. SIG Design Technology offer technical advice, design support and on-site support systems – completely free of charge.

You'll get to share our expert knowledge and explore our full range of products and solutions.
Correct product choice
We always recommend the right products for the job
Design and supply
We can design, specify and co-ordinate your roof from the deck up
Regulations
We'll make sure your roof complies with all the appropriate standards
Correct installation
We ensure your roofing system is installed exactly as it should be
Reliable guarantees
If anything goes wrong, you have a single point of contact to sort it out quickly
Our products and services are all accessible through our SIG Roofing branch network, or by speaking directly to our dedicated team click here


SIG Industrial Roofing Centre
Complex projects made simple
Our Industrial Roofing Centre offers simple solutions…
We can take on all the time-consuming administration to allow you to get on with the job.

Our expert guidance on ranges, products and technical specifications is second to none and available to you today:
Bespoke deliveries
Our local branch network means we can plan incremental deliveries, so you get the quantities you need when you need them
Matching systems
We can help you source discontinued products, match profiles and colours, and calculate materials
Tailor-made manufacture
We fabricate bespoke products like facades, as well as a cut-to-size service. So we can supply hard metals such as zinc and copper in the exact amounts you need, without having to buy in bulk
Quality assurance
We only work with, and supply materials from, leading manufacturers in the industry, so you can have total confidence that your products are backed by effective warranties
It makes projects much easier to handle, opening up real opportunities for roofing contractors. Our services are accessible through all our branches click here

ONE Warranty
Simplicity Guaranteed
Our aim is to keep things as simple as possible for you, your customers and for us.
That's why we have developed the unique and innovative ONE Warranty, a single package pitched roof product warranty to support the build-up of the roof from batten to roof coverings.
The products' performance is covered for 15 years under one warranty, at no extra charge. Easy to understand and even easier to use, this single package warranty means you only have to deal with one supplier for goods, warranty registration process and one contact in the event of a claim.
You can supply quality workmanship and products – whilst offering your customers as an additional service at no extra cost – a great value added service in a competitive market.
To find out more about our ONE Warranty click here

Core Range
Always Available
You name it, we've got it! We stock over 40,000 products in our branches nationwide, so if you need something at a moment's notice, we've got you covered.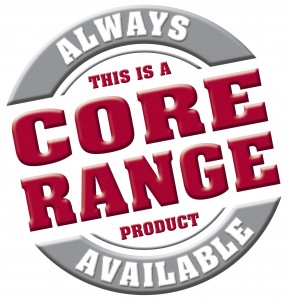 'Core Range Always Available', has been designed to ensure that you can get the everyday essential roofing products, as well as a wide range of specialist products – when you need them. It's our commitment to you that whatever you need to get the job done, first time, is always available.
Our Core Range includes the products you need, whatever your roofing project;
Pitched Roofing
Flat Roofing
Industrial Roofing
Building Plastics
Tools & PPE
To find out more about our Core Range click here