… to make sure that you have a night on the tiles – not on the roof!
As homeowners expect to achieve more and more for their budget, and contractors need to comply with BS 5534:2014, the Polden concrete tile from Russell Roof Tiles is really coming into its own.
As the days are getting longer and we're all looking forward to enjoying brighter evenings, we don't really fancy spending those extra hours of daylight at work. Whether that's fixing things that have gone wrong or trying to finish off a time consuming job. Whilst we're all passionate about roofing, it's better to enjoy those extra hours with friends and family.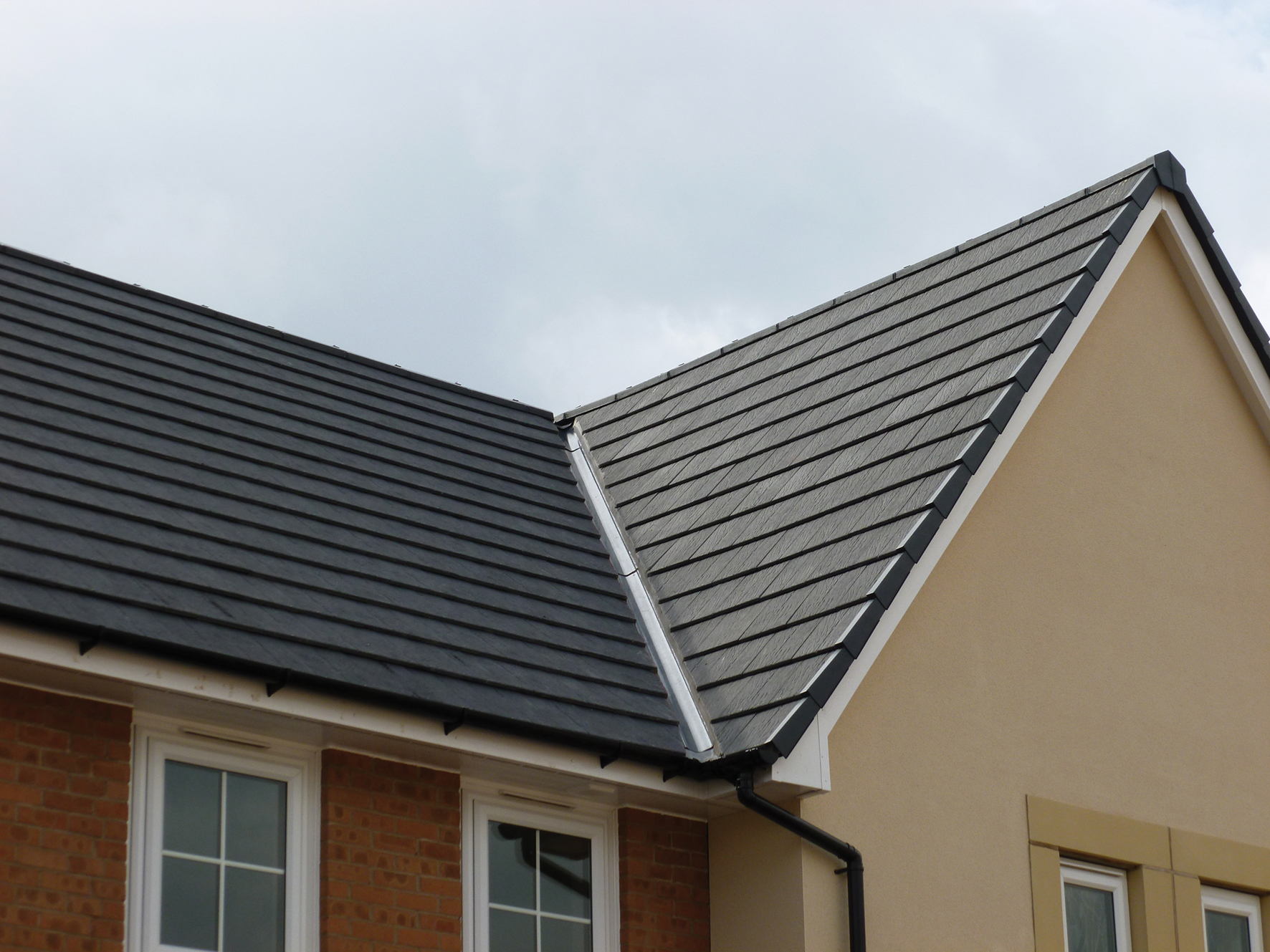 That's why it's important to use quality products that allow us to work a little bit quicker. The Polden tile from Russell Roof Tiles is one such product that's worth knowing about.
THE TRADITIONAL LOOK OF SMALL FORMAT TILES OR SLATES WITH A RIVEN FINISH
The Polden, one of Russells' popular 'Thin Leading Edge' tiles, is a flat interlocking roof tile that looks like 16 x 8 natural slates when it's laid quarter bonded – and it's much quicker and easier to install.
Using 15% fewer raw materials than a standard flat interlocking tile, the Polden is an environmentally friendly choice of roof covering. And, with its distinct riven finish and double tile format, the resulting small slate-like look makes it an attractive option for discerning homeowners and developers as it's cost effective and easy to fix.
POLDEN, A POPULAR CHOICE WITH THE PLANNERS
Planners at Dumfries and Galloway Council have decided that all tiles on new housing must be in keeping with the natural Scottish slate. The Polden tile, which offers a natural slate appearance at an affordable price, is the perfect solution. Satisfying both the budget of the customers and the aesthetic demands of the planning department.
Polden was also the tile of choice for the Westpoint Homes' development in Newton Mearns, where the developers wanted a cheaper, yet reliable, alternative to natural slate.
The Polden interlocking concrete tile:
Half the thickness of a standard concrete tile
50% cheaper than a natural slate roof
Uses 15% less raw materials than a standard flat interlocking tile
Simple to fix
Slim profile with hidden interlocks improves the look of the roof
Made with high performance concrete
Natural appearance
Has A+ rating in the BRE Green Guide to Specification
20% more tiles per pallet than a standard interlocking tile, so reduced packaging and transportation