Redland's Basic Competency Programme (BCP) pitched roof training is just the ticket.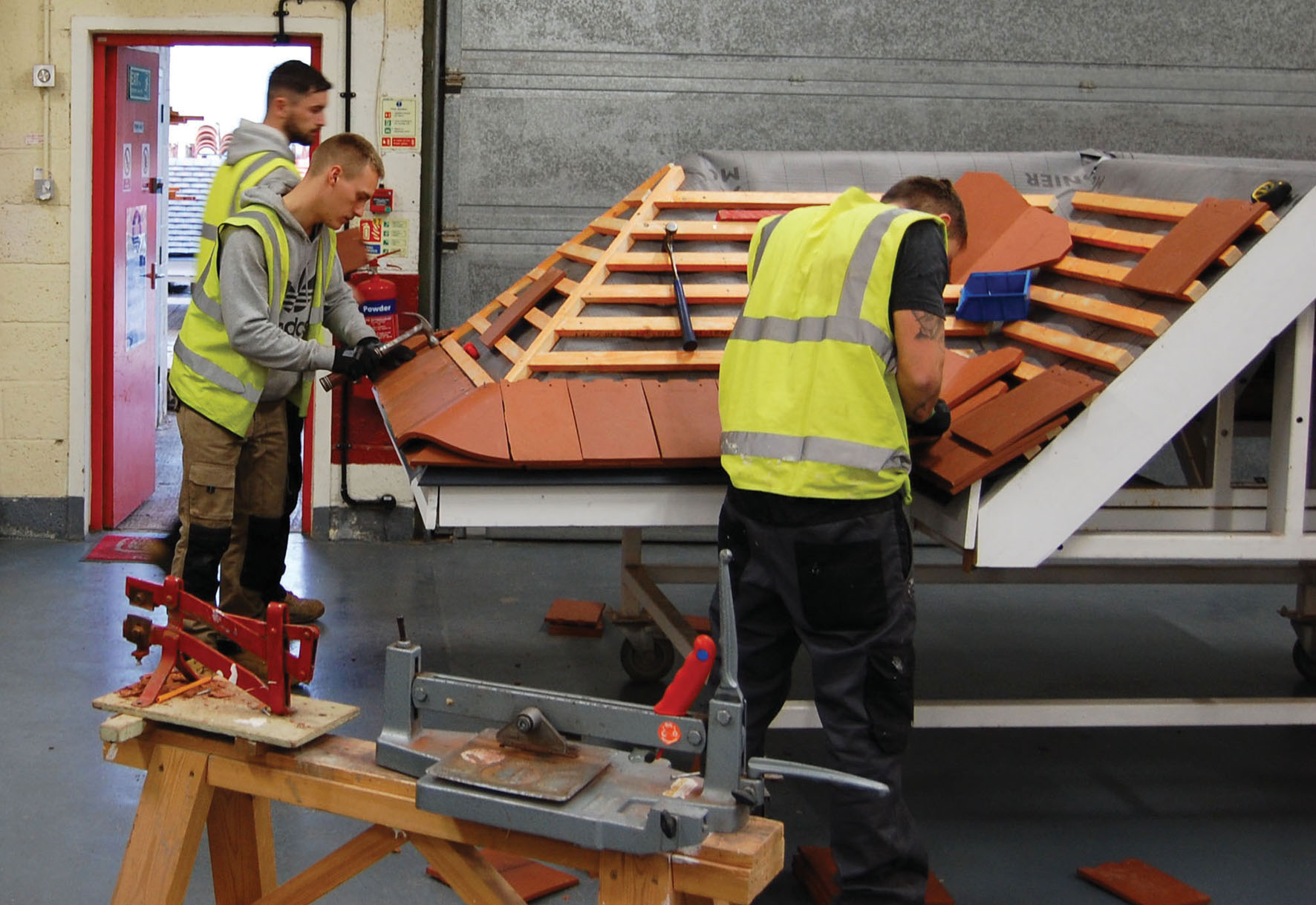 If you don't have any formal roofing qualifications, you can now enjoy CITB funded training thanks to Redland's accreditation as an approved provider of the Basic Competency Programme (BCP) for pitched roofing. The training only takes two days, is extremely good value and is a great step to getting your CSCS card. To date, Redland is the only manufacturer approved for the BCP in pitched roofing.
The BCP certificate – when combined with a Working at Heights CSCS Health & Safety Test pass – means you can apply for your three year Red 'Experienced Worker' CSCS 'ticket', which allows you to work on site while you look towards your next level of qualification.
GREAT VALUE FOR ROOFERS
The main objective of the BCP is to help those of us without either a full competency or an official roofing qualification to get one; it's also there to help you convert your green CSCS cards to the Blue Skilled Worker CSCS version. For those in other trades, who maybe already have the higher level CSCS cards, it can help them change sector or add to their skill sets. The BCP is endorsed by the CITB, the NFRC, the CompetentRoofer scheme and CSCS.
Subsidised by Redland and the CITB, the course costs only £150 for both the training and certification. Some companies may also qualify for a CITB training grant which can bring the total cost of the BCP certificate down to just £50! Potentially all it takes to set you on your way to getting the qualifications you need is fifty quid and two days of getting stuck in. For the career benefits you'll get as a result it's well worth the money and effort, as from there you're set up nicely to take the next steps on your roofing journey.
Anthony White, Contracts Manager at Bicester Roofing, who have already sent a number of trainees to the course explains why the BCP is a good thing: "From our point of view the BCP will help bridge that gap, whereby trainees normally only a get a CSCS card for six months' work on site. With the BCP we can now offer three years on site, which gives the guys a long-term goal and helps us retain staff at the same time. It's a win-win situation and good news that Redland is now able to offer the course."
Mat Woodyatt, Redland Training Manager, says: "Obviously it's an honour for Redland to be recognised as the only one currently capable of meeting BCP certification training demands for pitched roofing. But beyond that, it's fantastic for us to be involved with bringing through the next generation of roofers, as well as setting older hands off on the qualification pathway. It's great for us, great for them and great for the industry."
You could say it's basic common sense!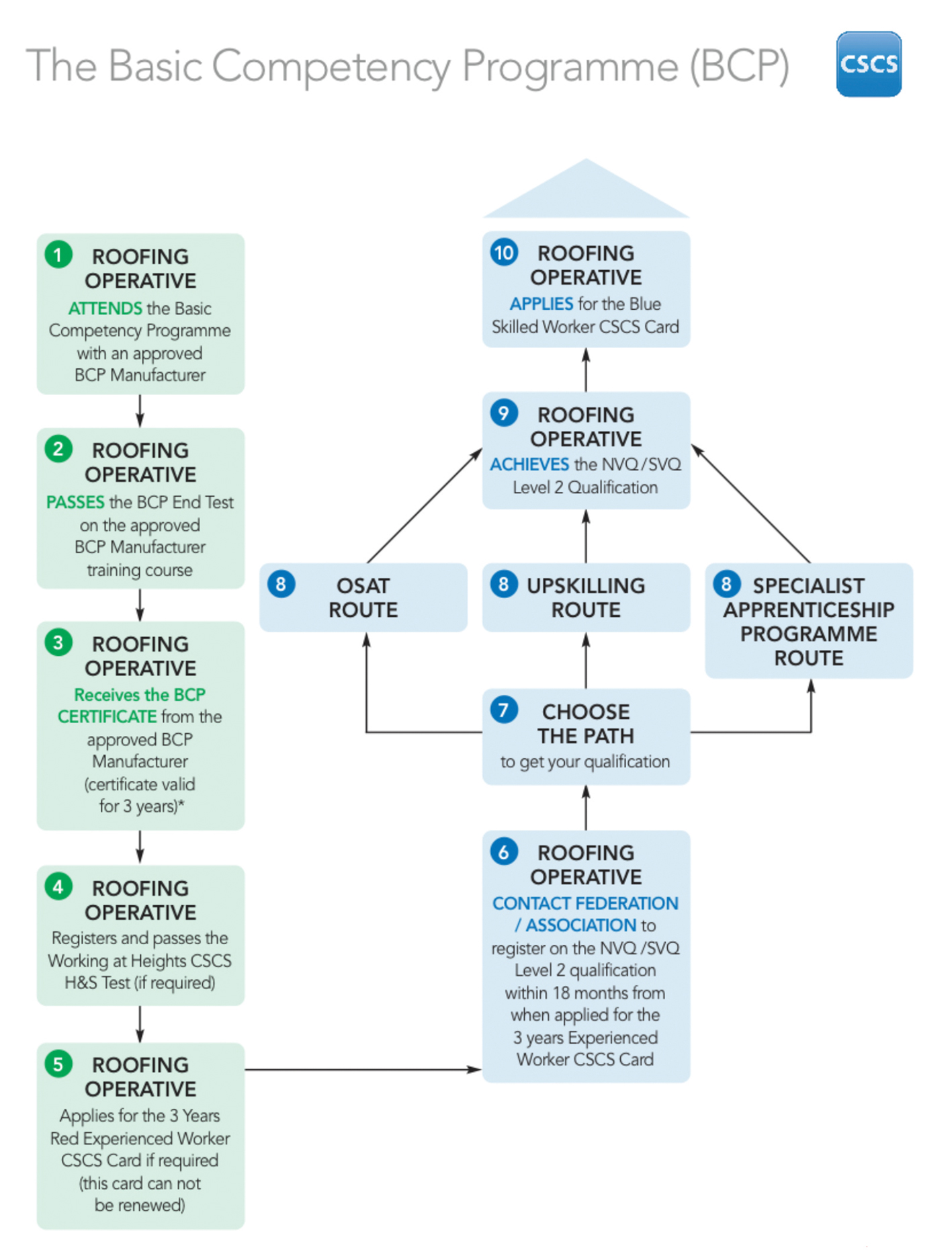 What does the BCP cover?
The two-day course is delivered from Redland's National Training Centre based just outside Cirencester, Gloucestershire and covers areas such as:
• Pitch
• Scale
• Orientation
• Setting out
• Constants
• Estimating
• Understanding BS 5534:2014
The course also includes practical 'how to' sessions on the installation of roofing systems, both single lap interlocking and double lap plain tile and slate.