Innofix Clip helps lower cost of complying with BS 5534:2014.
It's always nice to hear good news, so the recent figures from the Home Builders Federation are particularly welcome. Their 'Housing Pipeline' report shows that for the first time since 2008, planning permission granted for residential developments involving 10 or more units has exceeded 200,000.
So, with that much potential business available and the recent BS 5534:2014 changes, it's more important than ever to have access to products that help us do the job quickly and have the strength to last. That's where Redland's new Innofix Clip comes in.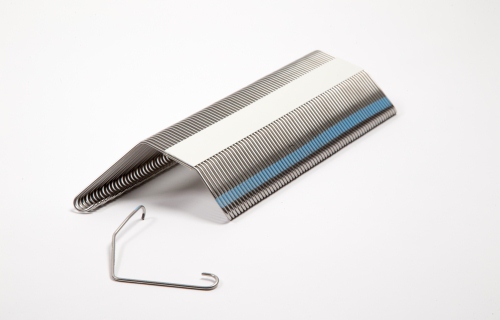 KEEPING TO THE CODE
The biggest change to BS 5534:2014, felt by the majority of roofers, has been the changes to tile fixings. All single-lapped interlocking tiles must now be mechanically fixed to the roof and twice fixed at the perimeters. Redland's Innofix Clip is a direct response to this change. It's a truly innovative and revolutionary new tile fixing that promises to be a major asset in lowering compliance costs relating to BS 5534:2014.
The Innofix Clip is Redland's strongest clip yet and is suitable for use with all of their interlocking tile range.
Meets the stringent requirements of the new BS 5534:2014
Fast and easy to use
Up to 40% quicker than traditional nailed clips
Completely tool free Innofix Clip helps lower cost of complying with BS 5534:2014
Ready to use in a unique magazine style holder, so tangle free
Easily removed from packaging with one hand, saving time
Suitable for use throughout the UK, even in zones with the most extreme fixing requirements
A RANGE OF CLIP SIZES
To make things even easier, a wide range of clip sizes have been developed and colour coded for easy recognition. The colour coding helps find the right clip for the tile you're using. There are five clips in total to cover the complete interlocking tile range from Redland.
Keeping to the code and keeping up with demand just a got a lot simpler!