Helping you comply with BS 5534:2014
On 1st March 2015, changes to the British Standards Code of Practice for Slate and Tiling, BS 5534:2014, came into effect for all roofing, meaning that all contracts have had to comply with the new regulations.
What this means for us, as roofers, is that we not only need to be aware of what the changes are, but also have the tools at our disposal to help us adapt. The diagram shown illustrates the main areas affected by the new code, namely: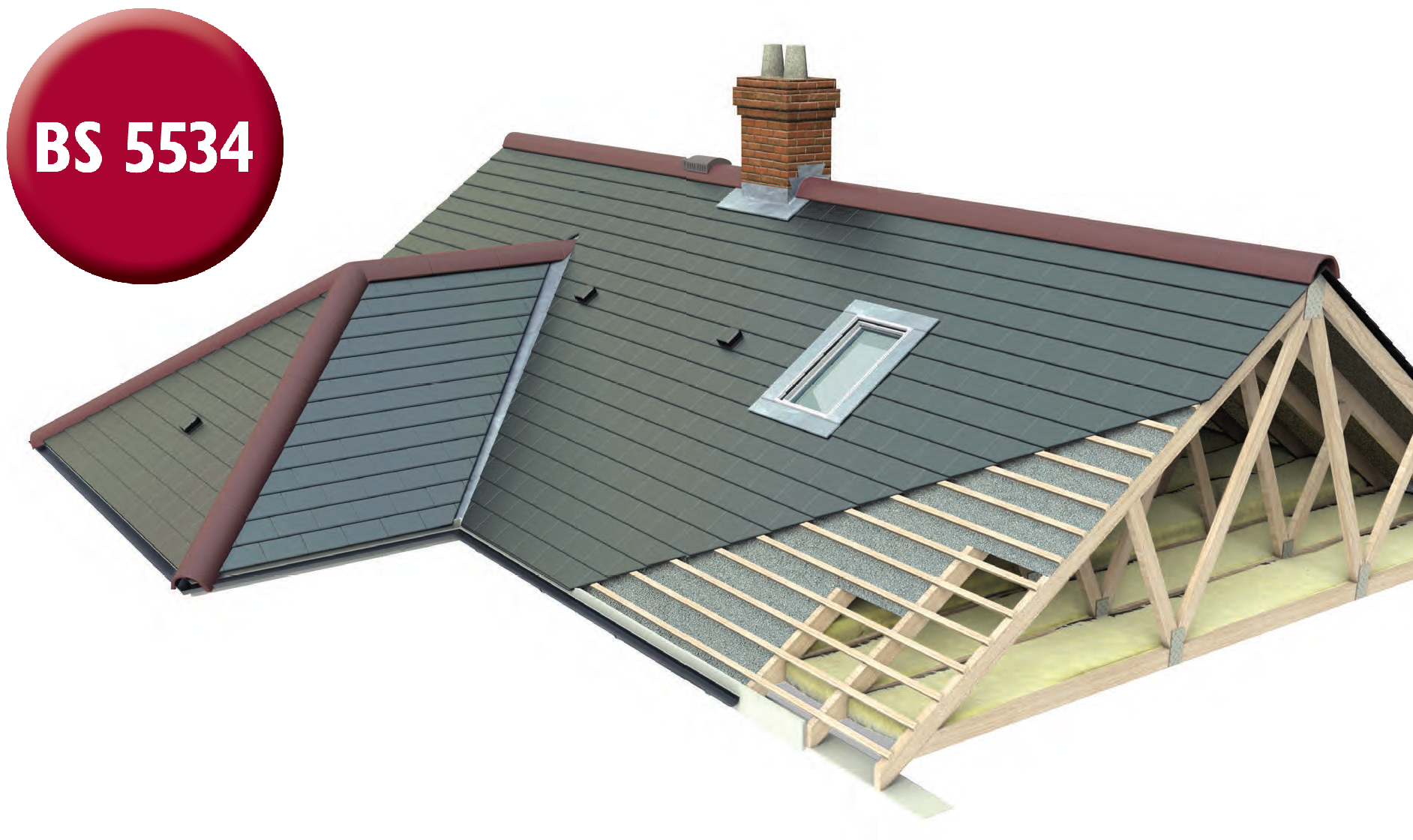 Fixings

All single-lap (interlocking) tiles must be mechanically fixed with a nail or a clip

Mortar

All ridge and hip tiles must be mechanically fixed, even if mortar is used

Underlay

The underlay required is dictated by revised wind zones and batten gauge

Battens

Roofing timber must be graded and stamped BS 5534 to qualify as a roofing batten
Batten thickness set by tile choice, with a minimum thickness of 25mm
While the revisions to the Standard are fairly straightforward there is, as you can see, quite a lot to take in. That's why, in the following pages there is a selection of articles designed to make complying with the new code easier. You'll find real life examples of how to overcome some of the challenges BS 5534:2014 poses, as well as innovative products to make your life simpler, save you time and give you and your customers peace of mind.
Of course, it's in everybody's interests to make sure their roofs comply with the new code. The good news is that you don't have to adapt all by yourself.