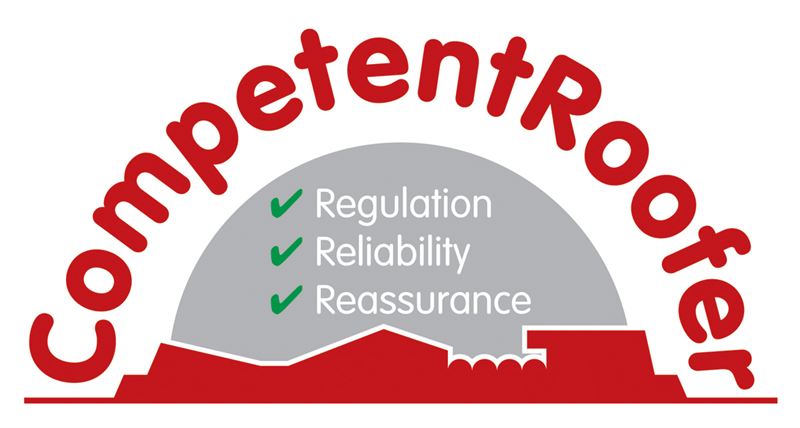 Join CompetentRoofer and you can sign off your work as compliant with building regulations, including Part L. It saves you time and is a badge of quality customers trust.
In life there are some rules that you might consider breaking. In Pennsylvania, for example, it's illegal to sleep on a refrigerator outdoors, while in Idaho you can't fish if you're on a camel's back! Rules and regulations are part of life and, while it's fairly unlikely you'll be locked up if you doze off on top of your fridge, there are some you don't want to ignore. Like Building Regulations.
The latest revision to Part L of Building Regulations came into force in October 2010. Its purpose is to implement the Energy Performance of Building Directive, which aims to reduce energy use in buildings, with part L focusing on the Conservation of Fuel and Power.
THE KEY REQUIREMENTS
Basically, if you're refurbishing more than 50% of the roof, then Part L comes into effect; the whole of that roof must then be brought up to the thermal efficiency demanded by the regulations. In practical terms that means a strip and re-roof, or even just installing a new layer of waterproofing, for example when stripping and re-felting a flat roof, will usually require upgrading the roof's thermal performance.
It's also important to be aware that the homeowner CANNOT opt out from having their insulation upgraded to Part L. An exception to this is when the payback period is more than 15 years or the work is not technically feasible. However, even then the roof must be upgraded to the best standard that is within this criteria.
HOW TO COMPLY
Before you begin any work you need to inform the Local Authority Building Control (LABC) of the proposed work and complete an application to repair/renovate. If it's an emergency then you can begin the work before you get approval, although you still need to go through the process.
COMPETENTROOFER SIMPLIFIES THE PROCESS
If you're registered with CompetentRoofer you can sign off the work as Part L compliant yourself. If you're not part of the scheme the LABC will inspect the work periodically to make sure it complies with the Building Regulations (including Part L) and with your drawings/specifications. They will then issue a completion certificate at the end of the contract. The fine for non-compliance is a hefty £5000, which falls on either the homeowner and/or the roofing contractor. And if you start work without informing the LABC then they can call a halt to proceedings until they are happy, so it pays to get it all organised.
As a member of CompetentRoofer, not having to wait for a Local Authority Surveyor to inspect your work saves you both time and money. Anyone can apply (as long as they're a roofer!) and it means you can get on with the next job rather than waiting for your project to be signed off by someone else.
How does this benefit you as a contractor?
Increases efficiency by providing an all-in-one service to your customers
No need for you or your customers to pay for a Building Control Officer
Domestic works receive a 10-year insolvency warranty included in the price
You can include the cost of self-certification in your pricing
Members are listed by Local Authorities
It's worth remembering that without a Building Control Completion Certificate the homeowner will have difficulty selling their house. Membership of CompetentRoofer assures your customers that you're a credible, competent company that provides quality work and peace of mind. And, of course, that plays by the rules.
For more information on how to join visit www.competentroofer.co.uk