Joining a professional association opens up a world of opportunity for your business.
Trade associations, by definition, sit at the heart of their industry. They are often seen as the voice of the industry, representing thousands of individuals and businesses and acting as a key point of contact for governments. As such, joining a good trade association can bring you a host of benefits that can make a real difference to the way you work and also how your customers perceive you.
WHAT'S IN IT FOR ME?
While the specific benefits gained from each association will differ – there are a number of common threads. One of the most important of these is the enhanced credibility you'll get with customers. Membership of key organisations is often seen as a badge of quality that people can trust. This is due to the stringent standards and codes of practice you often need to follow to qualify for inclusion. And it's worth it – being able to display the recognised mark of a respected industry institution works wonders for how your business is perceived. It's like being recommended by a trusted friend.
Other common benefits provided by trade association memberships can include; enhanced exposure to consumers, discounts on services, technical advice and support, training and legal advice. These are the kind of benefits that make trade associations such a vital part of helping to maintain and raise standards within an industry.
In addition, membership of an industry association helps you stay on top of the ever-changing issues, trends and legislation in the market. They are tailor-made for networking and finding new business opportunities as well as providing a focus that gives those in an industry a sense of belonging.
The effects all this can have on your business are very real; more enquiries and contracts, reduced costs, improved margins and a competitive edge are just some of the tangible rewards membership brings.
In the roofing industry we are fortunate to have a number of strong, active trade associations that play a huge role in promoting and supporting the industry and raising standards. If you're not yet a member of a trade association here are four that are well worth joining:


NATIONAL FEDERATION OF ROOFING CONTRACTORS (NFRC)
The NFRC is the UK's largest roofing trade association with over 1,000 contractor members representing approximately 70% of the industry by value. As an NFRC member you have exclusive and direct access to technical guidance from their in-house experts, dedicated regional managers on hand to give you a local point of contact, invaluable business advice and your own profile on the NFRC website.
WHAT CAN THE NFRC DO FOR YOU?
Enhance your credibility and reputation
Provide fast-track access to other schemes including TrustMark, CompetentRoofer and the Heritage Register
Give you use of the widely-recognised NFRC brand
Offer free training courses
Advise on VAT, legal queries, employment law, CRB and credit checks
Find out more by visiting: www.nfrc.co.uk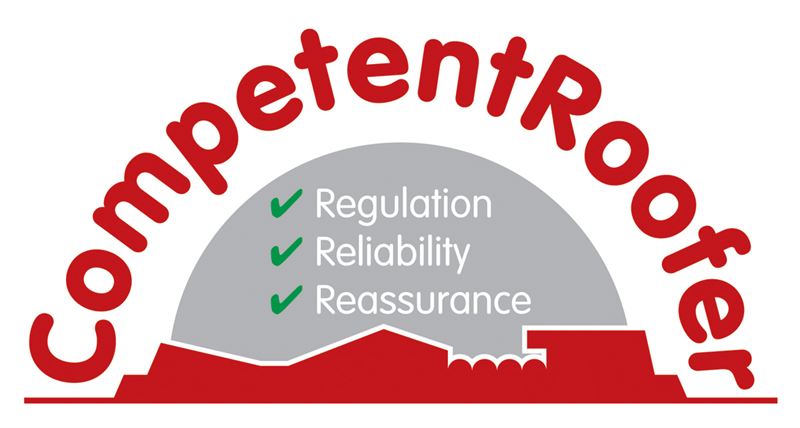 COMPETENTROOFER
The Government-licensed Competent Person Scheme allows roofing contractors to self-certify that their roof refurbishment work complies with Building Regulations. The scheme covers all roofing types for domestic, industrial and commercial properties and is open to all roofing contractors to apply.
WHAT CAN COMPETENTROOFER DO FOR YOU?
Allow you to self-certify your own work for Building Regulations
Include a 10-year insolvency guarantee up to a value of £50k for buildings of four stories or less
Give your customer peace of mind with twice yearly inspections of members
Help increase your business profile with listing on the CompetentRoofer website
Give access to Building Regulations handbook and leaflets for customers
Find out more by visiting: www.competentroofer.co.uk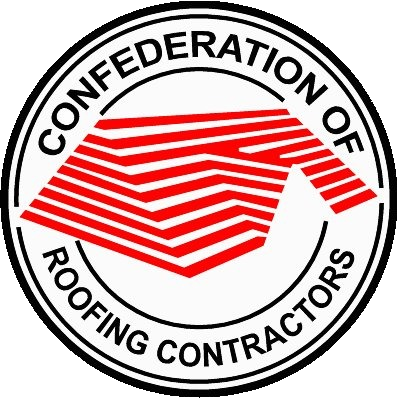 CONFEDERATION OF ROOFING CONTRACTORS (CORC)
Established in 1985 the Confederation specialises in providing roofing services to all market sectors. Membership enables you to offer your customers a fully insured 10-20 year roof insurance-backed guarantee and deposit protection.
WHAT CAN CORC DO FOR YOU?
Provide access to legal advice with a specialist in construction law
Offer a credit check facility (for a small fee) to assess the financial health of prospective customers
Provide access to special rate insurance including employers' liability, vehicle, office and home
Include entry in their annual members directory & buyer guide
Offer free advice on Health & Safety and wages and conditions
Give access to the CORC conciliation and arbitration procedure
Find out more by visiting: www.corc.co.uk


TRUSTMARK
TrustMark is the only Government endorsed scheme for all trades in and around the home. They award registered firms with a stamp of achievement after thorough vetting and inspections to ensure the company is raising industry standards. This stamp gives customers reassurance of quality and protects them against rogue traders. TrustMark is the only 'find a tradesperson' scheme to cover all three cornerstones of quality: good trading practices, good customer service and technical competence.
WHAT CAN TRUSTMARK DO FOR YOU?
Use the TrustMark logo to send a clear signal to customers that you are a quality contractor
Put you in touch with a vast number of people in your area through the TrustMark website
Aid communication between consumer and tradesman via the TrustMark app
Give you access to the TrustMark dispute resolution service
Provide exclusive access to their Escrow service for payment protection
Find out more by visiting: www.trustmark.org.uk