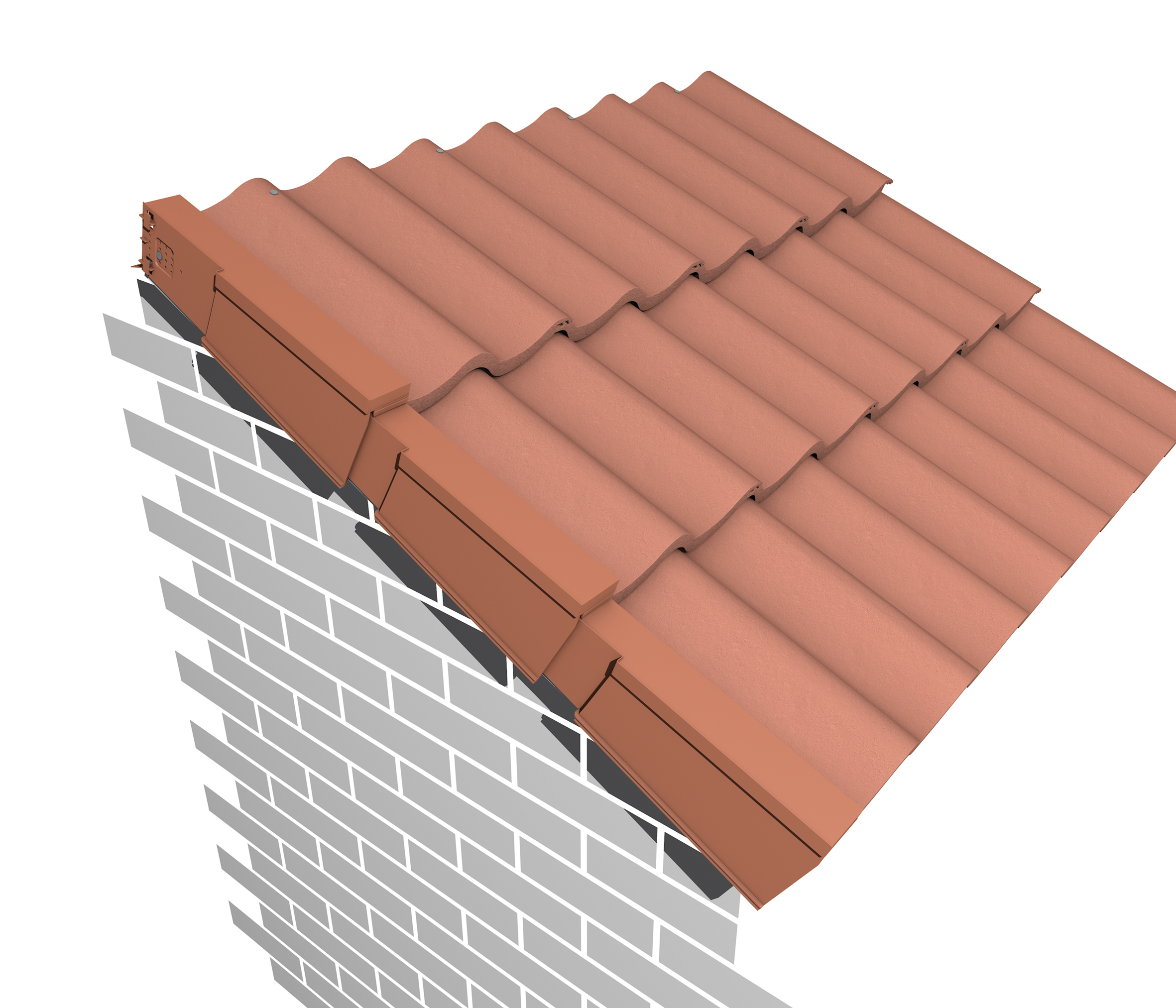 Marley discuss how they and the industry are working to raise the quality of Dry Fix systems.
Following the changes to BS 5534:2014, and the increasing frequency and ferocity of stormy weather over recent years, there has been a massive swing towards mechanical fixing.
The benefits of dry-fix roofing over mortar are well known. Unlike mortar, dry-fix systems are not vulnerable to cracking and subsequent issues with frost and rain getting in the gaps. By mechanically fixing the ridges, hips and verges without mortar, the roof becomes more secure with increased resistance to wind uplift and water ingress. It's a fast and simple method that also provides discreet ventilation of the roof space to help stop any harmful build-up of condensation. Plus, you can do it all year round! As a result dry-fix roofing can be highly cost-effective, giving a more consistent appearance with none of the longer-term maintenance problems and costs associated with mortar bedding.
A NEW PRODUCT STANDARD
There are, of course, still issues with dry fix that need addressing, such as water discharging down gable end walls, the bottom verge unit disengaging, and some hip and ridge systems becoming detached from the roof structure. And, while the last update to BS 5534 did much to encourage the use of dry-fix products, there are now such a large number of products on the market, with huge variances in both quality and price, that making the right choice can be a little overwhelming.
Added to that, the fact that dry-fix systems are now often the sole method of fixing on the roof means their fixing is starting to come under greater scrutiny, particularly by warranty providers such as the NHBC – getting it right is essential.
The good news is that a new Product Standard for all dry ridge, hip and verge products is due for publication in the summer of 2017. The new Standard should reduce any dramatic variations in product performance and give you the confidence that the materials you are using have been fully tested, protecting your reputation and reducing your liability.
GAME CHANGING NEW UNIVERSAL DRY VERGE SYSTEM
One company that is already listening to roofers' concerns is Marley Eternit. Their brand new Universal Dry Verge system will make it quicker and easier for roofing contractors to fit to NHBC and British Standards, while offering outstanding performance and durability. It includes a quick starter verge fixing that you can install even if the gutter is already in place. This provides an easy-to-install, robust method of securing the first verge unit – providing subtle, yet visible evidence to house builders and warranty providers of a correct and secure fix.
The system also includes unique drainage features which help correctly channel rain water to prevent gable end staining. This means you get a product that gives you peace of mind in terms of its longevity and no call backs.
A unique internal rail system and leading edge hinge means you can use the new dry verge with all three main interlocking tile types: large standard; medium format (15" by 9"), and large format thin leading edge, as well as clay interlocking tiles such as Lincoln.
HOME AND DRY
In roofing, time is money so it's always best to use the most appropriate product for the job – first time, every time. The new Product Standard will make it easier to ensure you're using a quality product. That way you can be sure you'll always be home and dry.