As part of their commitment to helping raise standards and comply to BS 5534:2014, DuPont tell us why, when it comes to breather membranes, you need to think about more than just wind zones.
One of the key changes introduced by the revised BS 5534 Standards concerns underlays; now in order to be compliant in all five wind zones at a 345mm batten gauge, a membrane must meet the following test criteria: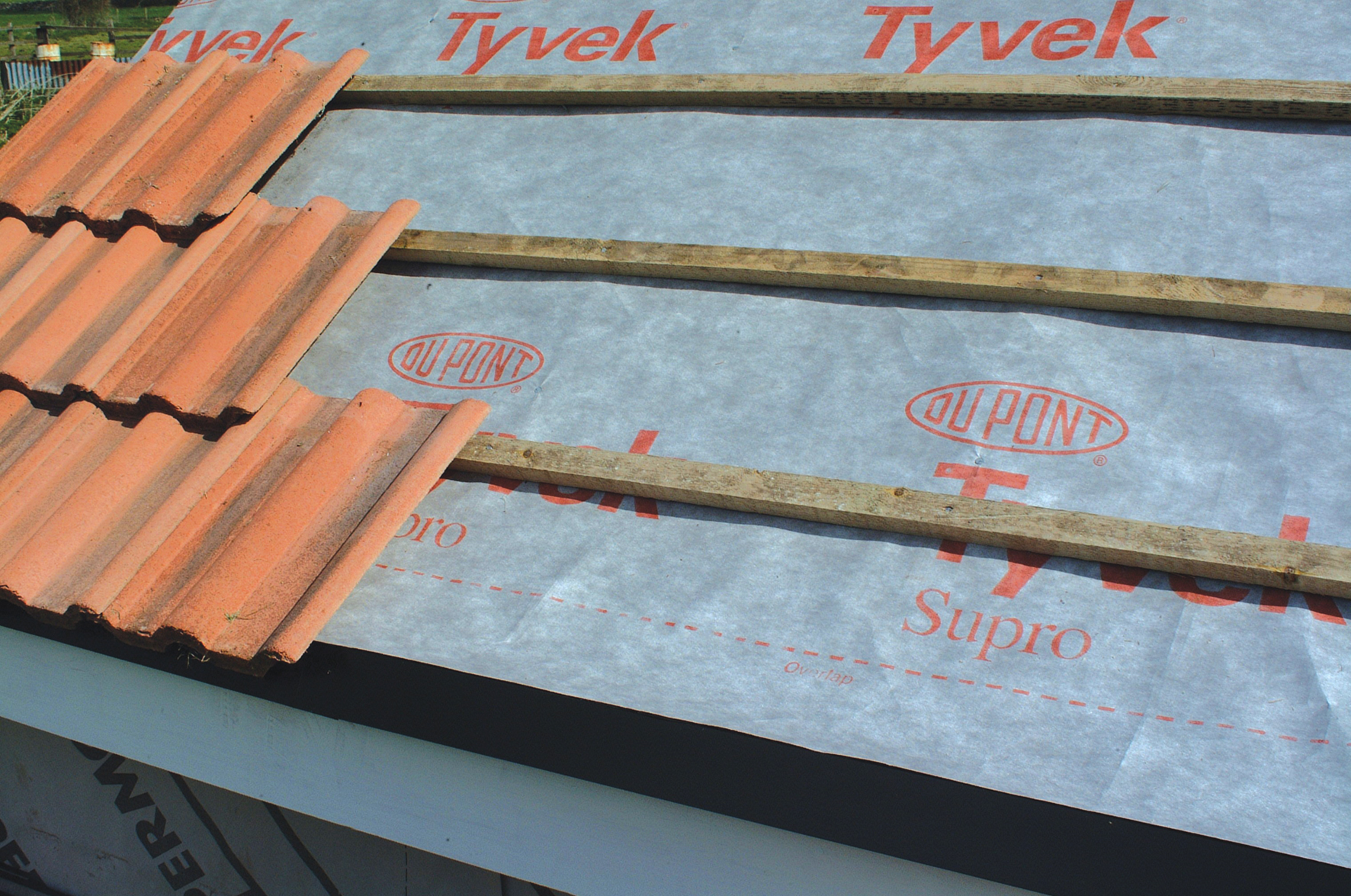 1,600 N/M2 when a well-sealed ceiling is present
1,900 N/M2 when no ceiling or no well-sealed ceiling is present
2,350 N/M2 when no ceiling or no well-sealed ceiling is present and a permanent dominant opening is present on an external face of the building
Thanks in part to clearer product labelling and manufacturers' guides, it's fairly easy to choose the correct underlay based on this criteria. However, it isn't just the wind zone you need to think about. To fully comply with the new Standard, you also need to consider whether the job you're working on exceeds any of the following:
Ridge height not greater than 15m
Roof pitch between 12.5° and 75°
Site altitude not greater than 100m
No significant site topography
If the site exceeds any of these, contractors will need to perform a wind loading calculation to assess the product's wind uplift performance. However, who carries out this calculation? How much does it cost? When you simply want to get on with the job, a time consuming extra like this is something you can do without.

FORTUNATELY, THE PEOPLE AT DUPONT CAN HELP
Both Tyvek® Supro, with a Tyvek® tape lap, or Tyvek® Supro Plus, with its integral tape, provide a Fabric First roof underlay. They both deliver Building Regulation approved construction, and exceed the requirements of BS 5534:2014.
These DuPont products can be used throughout the UK, regardless of construction type, location, site topography and altitude. For added peace of mind, full BBA certification covers all Tyvek® roofing underlays. Job done.