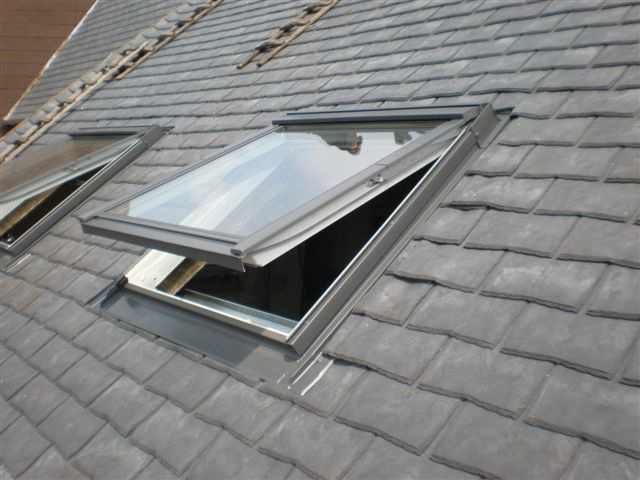 Eco Systems 100% recycled, self-bonding Eco Slate is revolutionising roofing.
Eco Slate's state-of-the-art formulation makes their self-bonding slate extremely strong, pliable and attractive. Eco Slate's increasing popularity is due to it being; very flexible, quick and simple to install…and with hardly any waste installation costs are drastically reduced.
Designed for use with board roofs, Eco Slate has BBA certification for roof pitches as low as 10 degrees. And installation couldn't be easier, all you have to do is place a roofing underlay directly over a series of sarking boards fixed to the roof rafters, and nail the roof slates directly on to the boards. No roof battens are required as the embossed guidelines on the slate make locating each slate simple. Nails should be stainless steel or hot-dipped galvanised nails.
Over time the slates self-bond to form a solid membrane on the roof that is wind and weather resistant, even at low pitches. This process relies on sunlight, bonding even quicker during the summer.
This is one new slate that really is a game changer.