As SR Timber celebrates 10 years as a leading manufacturer and supplier of specialist roofing battens, we look at what's been key to its success.
SR Timber, the brainchild of Trading Director, Shaun Revill, and SM Group Managing Director and Chairman, Adrian Smekss, has grown from small beginnings back in 2005 to a thriving business a decade on. Boasting a portfolio of loyal clients and a dedicated team of staff, delivering quality customer care and advice from its Derby HQ, SR Timber continues to grow from strength to strength.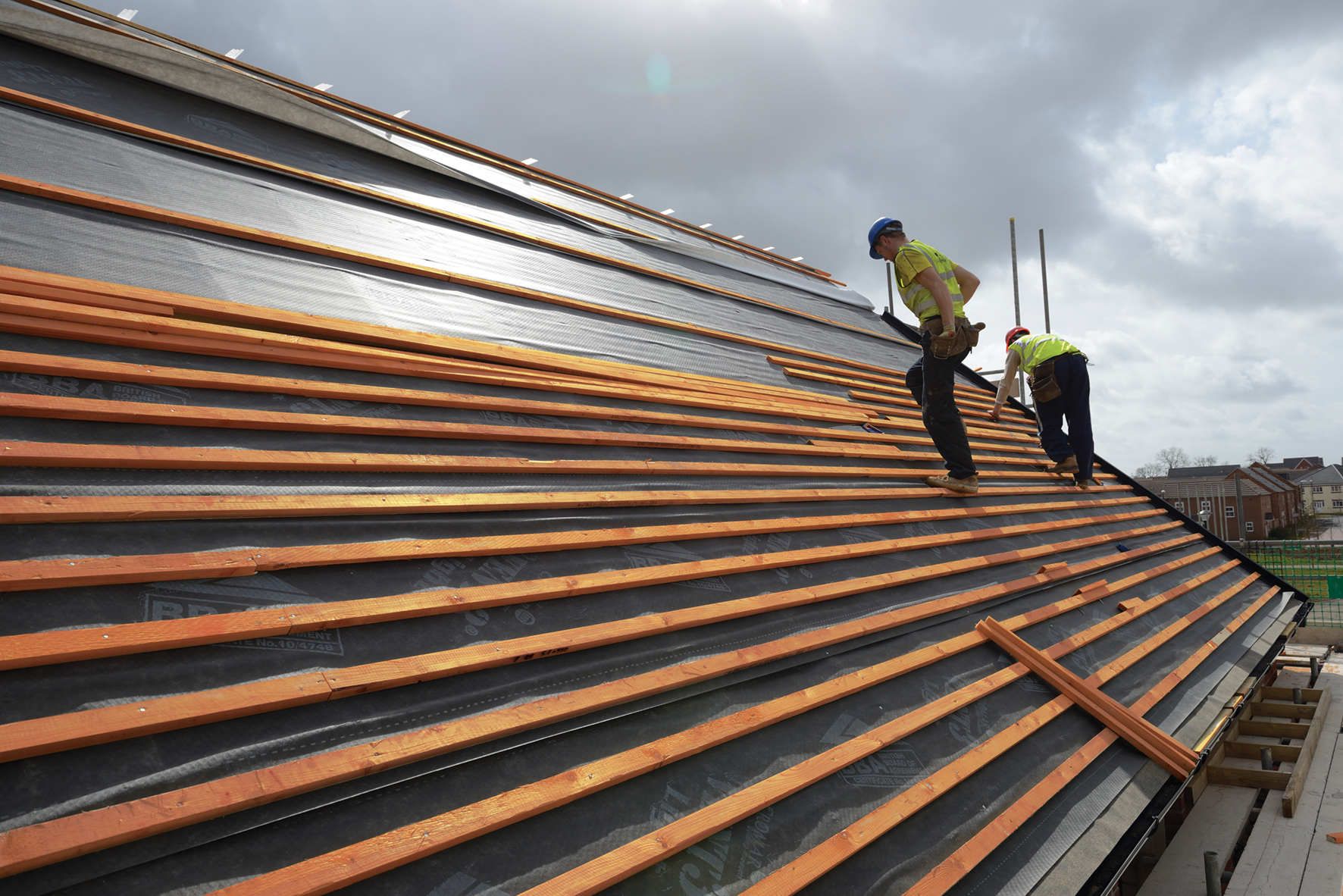 Using their vast knowledge and experience in the roofing industry, Shaun and Adrian formed a business that has become the UK's first choice for roofing battens, cedar shingles, Kitemarked scaffold boards and imported quality softwood – all delivered direct from the sawmills of Latvia to the shelves of UK roofing merchants.
We asked Shaun what has been the key to their success: "Our success is built on honesty all the way. From people not knowing our product, we're very proud to have become the roofer's choice."
"It sounds so simple – be honest with your customers and they'll come back time and time again." It makes sense; after all, we all want to deal with professionals we can trust, who have vast industry experience and can deliver the right products for the job – SR Timber delivers on all these fronts. The company ethos of treating customers with honesty and integrity, along with its range of outstanding quality products, which combine performance and environmental credentials, makes it a popular choice for contractors.
As part of its quality control process, SR Timber, together with its Riga based production partner, Timberex, has its own sawmill – said to be the largest production mill solely for the production of factory graded roofing battens in Europe. From this mill, materials are shipped to England, and from there to more than 200 outlets nationwide. This speedy, weekly process ensures a constant supply of stock.
Having started the company trading to half a dozen customers who had known and trusted Shaun and Adrian from their many years as master craftsmen in the roofing trade, we look forward to seeing what SR Timber will do in the next 10!
As with all its products, SR Timber's highest grade of roofing batten, Premium Gold, is sustainably sourced from slow-grown timber, offering:
Distinct gold colour
Full compliance to BS 8417:2003 and BS 5534:2014
Approval by the NFRC & NHBC
60-year warranty against insect attack and wood rotting fungi