Steadmans shows how to keep customers carbon happy
Concern over our personal and collective 'carbon footprint' has grown in recent years as more has become known about the damaging effects of carbon on our environment.
As buildings produce about 37 per cent of the UK's total carbon output, building owners are under increasing pressure to meet demands from regulators to keep that output in check. The aim is to deliver nearly zero-carbon buildings from 2021 (2019 in the public sector). To achieve this, architects and contractors are being driven to increase sustainable business practice and reduce carbon emissions.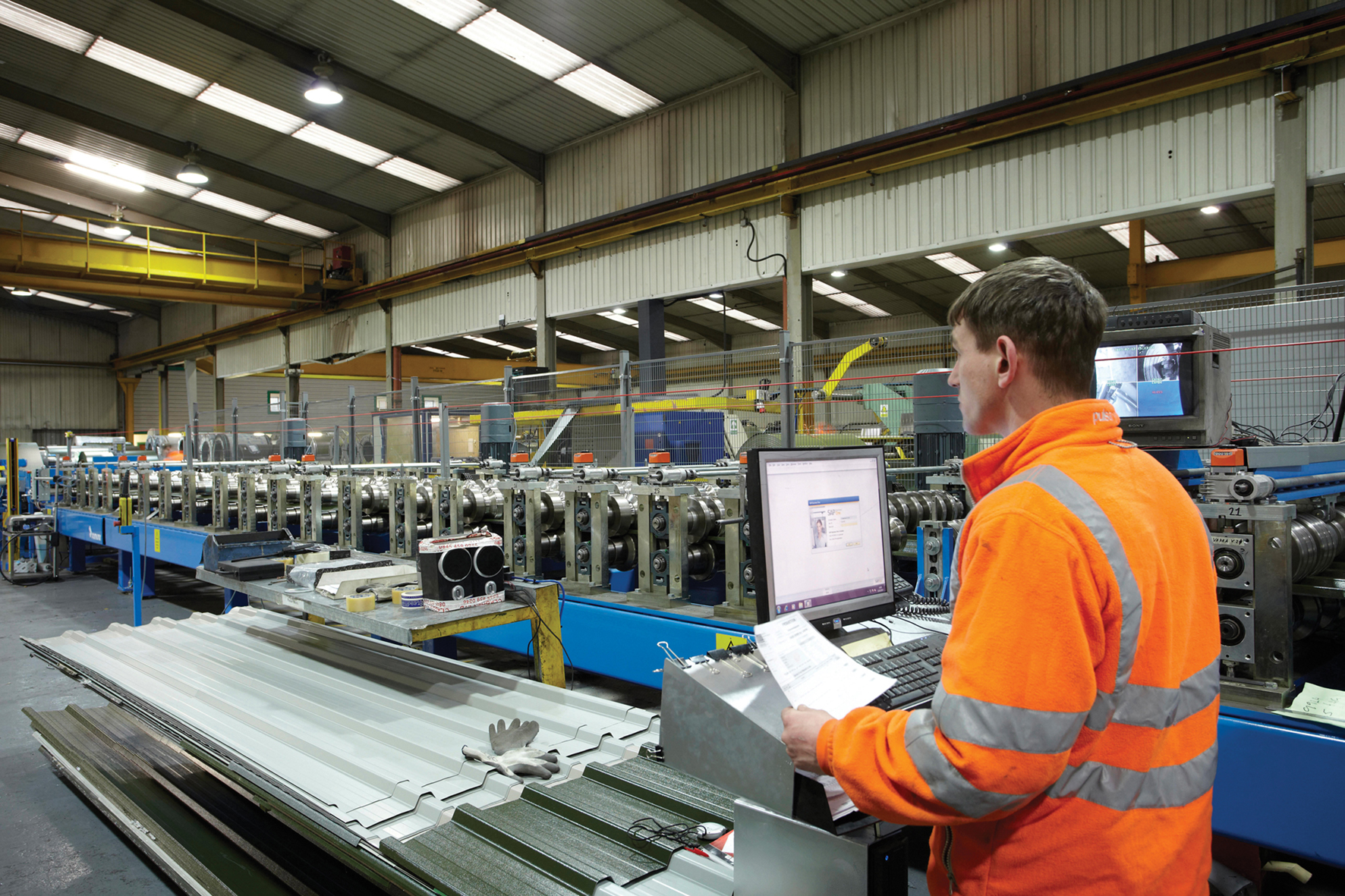 One of the biggest impacts of the zero-carbon goal will be that from April 2018, the letting of commercial properties with poor Energy Performance Certificate (EPC) ratings will be severely restricted. In other words, anyone who owns a commercial building and wants to renew the lease or sell it will need to bring it up to standard first. Each EPC report includes a list of recommendations of how to reduce the energy costs and tackle the carbon footprint of the building, so a number of areas may have to be addressed.
These include:
Energy monitoring
Building Management Systems
Heating, Ventilation and Air Conditioning (HVAC)
Building Fabric
Lighting and Electrical Design
Renewables and Energy Storage
To make life a little easier, leading manufacturer Steadmans is offering roofing contractors practical tips on how they can satisfy customer concerns about carbon emissions. Here are some of their suggestions for how to cut carbon…
1. Work with the right people
Always buy from reputable suppliers whose output reflects the latest customer and end-user preferences, plus compliance with regulation. A sound indicator of a supplier's standing is their membership of trade associations.
Steadmans, for example, belongs to organisations including the Rural and Industrial Design and Buildings Association (RIDBA) and the Metal Cladding and Roofing Manufacturers Association (MCRMA).
2. Consider metal-based roofing systems
These can achieve low air-permeability levels, so offer significant carbon dioxide savings at low cost.
Installing roof lights can also reduce energy use by supplying natural light and heat, free-of-charge.
3. Source from one respected supplier
Sourcing incompatible systems and components from various manufacturers can hamper the drive to cut carbon. It's much better to get everything you need from a single respected supplier, if you can.
4. Choose the right manufacturers
Find manufacturers who understand the risks and value of specifications, as well as the factors that can affect the gap between designed – or expected – and actual energy performance.
The best assurance of compliance with carbon targets is to source systems and products from manufacturers who can demonstrate the pedigree of the materials used, and who support design requirements with job-specific data.