Become a DATAC member and enjoy a real advantage in the market
Since it was established in 2009, the SIG Design And Technology Accredited Roofing Contractors Scheme (DATAC) has supported quality roofing companies by building trusted networks and guaranteeing installations.
The scheme ensures projects are carried out by credible, trained, specialist roofing contractors. That way, designers, clients and contractors alike can enjoy peace of mind that the finished work will be of high quality.
WHY DATAC WORKS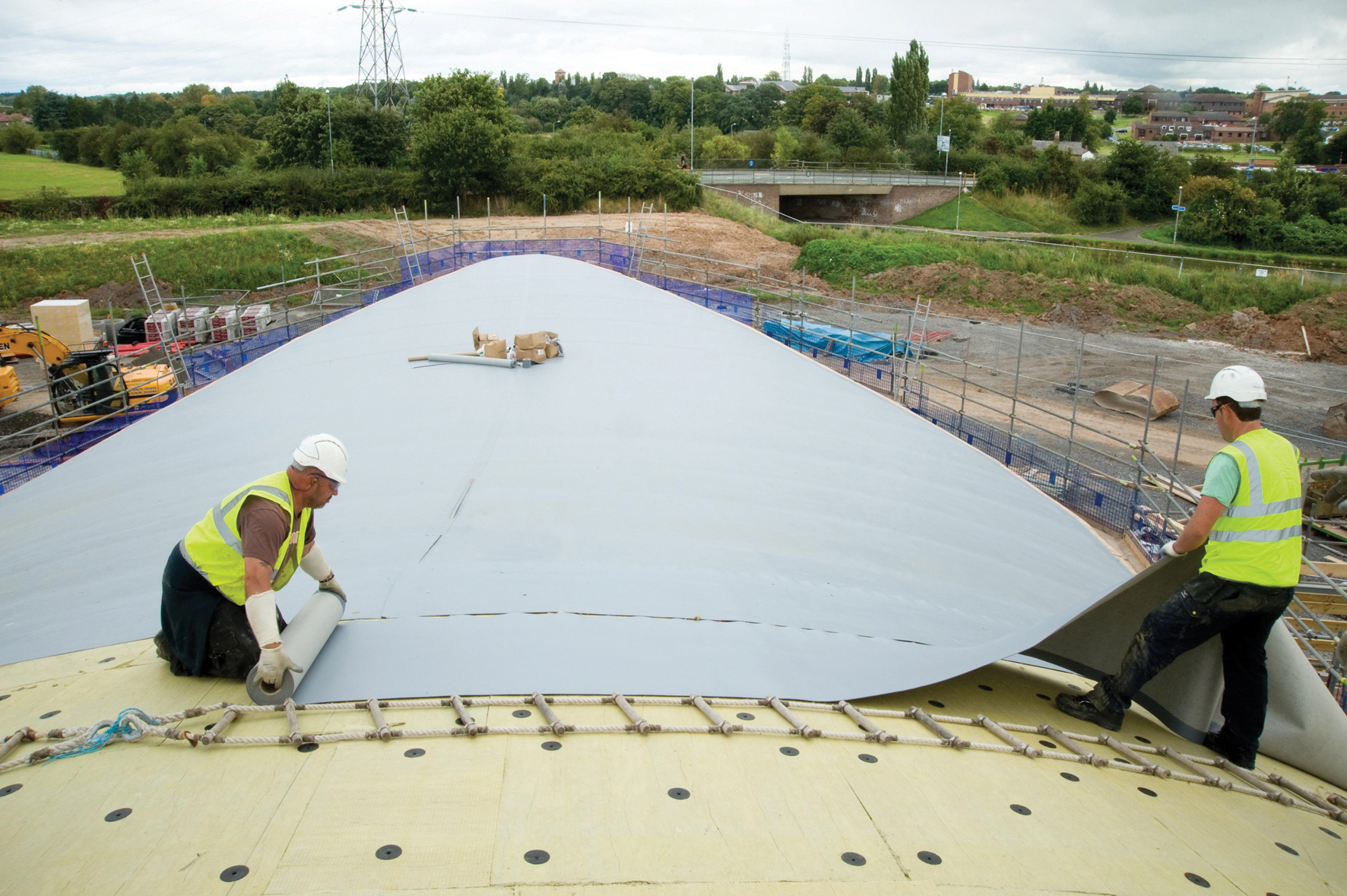 DATAC members boast a real competitive edge when tendering for major projects. Members have access to a special range of SIG Design Technology high performance roofing products and system guarantees, unavailable to other contractors. SIG Design Technology also prepare bid support packs to help members win work on jobs over 500m2. It's about building a relationship so that everybody wins…
Contractors develop and maintain skills and achieve accreditation quicker
Roof designers are confident they can rely on installers' expertise
End users know their roof is being installed by a committed, competent team
DATAC regularly welcomes new members, so it's worth knowing how the scheme could help you grow your business and your reputation.
Roofing contractors signed up to DATAC must supply evidence of insurances, including Public Liability and a minimum cover of five million pounds Employers' Liability.
TRAINING AND INSPECTIONS
At SIG Design Technology's Shepshed Training Academy, DATAC installers receive Single Ply Roofing Association (SPRA) and manufacturer approved, product-specific training in different types of single ply, hot melt and liquid waterproofing. The scheme also recognises Federation of Traditional Metal Roofing Contractors (FTMRC) members' hard metal training.
Once trained and certified by SIG Design Technology, DATAC installers are given a 'Blue Status' installer card, which is valid for 12 months. During this 12 month period, installers must complete either a minimum of three projects, or one single project of over 500m2, to be inspected by the schemes Area Field Technicians. If the workmanship is up to scratch, installers then qualify for a three-year 'Green Card' status, during which time their work is regularly checked. At the end of the three years, the Green Card can be extended or installers can opt to attend a one-day refresher course.
TECHNICAL AND ON-SITE SUPPORT, PLUS GUARANTEES
The dedicated team at Shepshed is always on hand to provide support for DATAC installers, offering:
Full technical support, including wind uplift, thermal and interstitial condensation calculations
A network of experienced Area Field Technicians who provide onsite advice and support so installations conform to all product requirements and regulations
SIG Design Technology guarantees all installations carried out by DATAC installers. This provides clients with reassurance of quality, as well as the convenience of dealing with a single point of contact.
For more information on how you can become a DATAC member and to download an application pack visit www.singleply.co.uk/contractors/ or call 0845 5080295.