Britain is well known for grinding to halt as soon as the country falls into an icy grip. From school and airport closures, to road and railway chaos, the disruption can be endless.
Britain is also known to have some of the worst weather for clay roofing tiles — and public enemy number one is 'Jack Frost'. Whilst it's true that we don't experience the most extremes of heat or cold like some other countries, the frequent cycles of soaking, freezing and thawing that British weather brings can test clay tiles to the very limit. Water trapped in pores near the surface of a roof tile expands as it freezes, and the cycles of this place stress on the tile, leading to fractures and loss of the surface layer if it's not frost durable. Left out in the cold (pardon the pun), frost-damaged tiles can erode quickly, filling the gutter with clay flakes and costing a fortune to put right.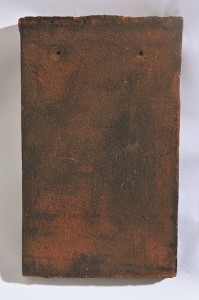 Pictured above; the Holmbury Blend clay tile from our SIGnature range that gives you peace of mind when the frost bites.
Clay tiles should be low maintenance, so a solid warranty behind a product can give you the reassurance you need to know that your roof will hold up in the sporadic weather. All SIGnature clay tiles come with a 30 year warranty backed by SIG, a FTSE 250 company, giving you the peace of mind that even when Britain's winter wreaks havoc, your tiles will weather the storms.
Thankfully, the Frost Resistance test in BS EN 539–2 is there to make sure that the tiles we choose can cope with our weather patterns. This rigorous standard tests clay tiles by repeated freezing and thawing cycles, and any clay tile that passes this is worthy of consideration.
If you're using clay tiles imported from outside the EU, then it's important to note that each country may have its own individual product standards. Only those standards prefixed by the BS and EN reference have been drafted to meet British requirements.
As Britain looks set to encounter more extreme weather and variances in temperature over forthcoming years, there's no doubt that frost will continue to cause damage. Hence it pays to look out for clay tiles with high frost resistance as these are best placed to offer you peace of mind and longevity. A solid range to choose from also ensures your roofscape is aesthetically pleasing and SIGnature's range of both machine and handmade character tiles gives you just that.
So, be sure to check your Standard, and make sure that your tiles are fit for purpose and bear the BS EN 539–2 credentials or equivalent. If in any doubt, give us a call — we'd be happy to advise you on the clay tiles you can trust, namely our very own SIGnature range. Avoid "frostbite' at all costs!
For further information on the SIGnature collection, contact 01480 466 777