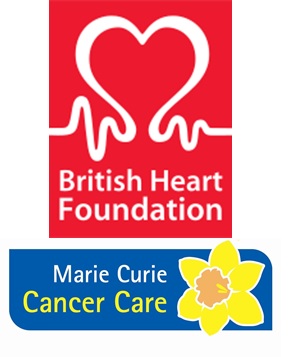 In a game that went to penalties between rival roofing branches in Swansea and Cardiff – there could really be only be one winner, or to be more precise two – the British Heart Foundation and Marie Curie Cancer Research.
Staff from the Swansea and Cardiff branches of SIG Roofing battled it out in a charity football match on Saturday (March 26th) to raise more than £2,100. The competitive, but friendly encounter at the Playfootball.net five-a-side venue in Llangyfelach Road, Swansea, resulted in a thrilling finale with both teams emerging as winners.
Swansea, who lost-out to their Cardiff colleagues in last year's preceding fixture, gained revenge with a victory on penalties after the match had initially ended in stalemate – a reward for spectators who braved the day's stormy conditions to voice their support.
Following the match, players and supporters gathered at Ford Sports and Social Club in Llangyfelach Road, Swansea, for well-earned refreshment and a job well done by raising such a bumper total for two special charities.
Dad-of-two Paul Dymond, 52, Operations Manager at SIG Roofing's Swansea branch in Bryntywod, Llangyfelach, who helped organise the match and played, said: "It was an excellent day and very well attended. The match was played in a wonderful spirit with lots of good-natured banter between the teams. We were pleased to beat Cardiff this time around, but the priority was to raise a lot of money for the excellent charities".
"On behalf of the players I'd like to thank everyone who supported the match on the day and those who donated funds. Also thanks to SIG Roofing for providing a sizeable donation. They also provided a cup which I'm sure Cardiff will be looking to get their hands on next year."