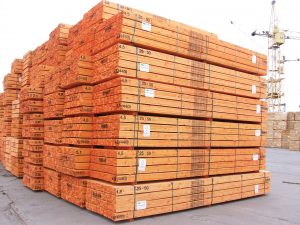 Take advantage of our great offer – available until 30th June 2017!
FREE tape measure when you buy 300 linear meters SR Timber Gold or Green
 Buy 300 linear meters of SR Timber Premium Gold Batten or Imported Quality Softwood (all sizes) in a single transaction / invoice and get a FREE tape measure.
SR Timber Premium Gold Roofing Batten
Premium Gold Roofing Batten is SR Timber's highest grade of roofing batten, incorporating a unique and distinctive gold colouration that does not hide any potential defects that can be found within traditional battens.
SR Timber Imported Quality Softwood Timber
Imported Quality Softwood Timber is manufactured at SR Timber's own sawmill as well as carefully selected 3rd party production plants. Timber products should be protected whilst in store to prevent water saturation, this will prevent sagging or twisting of the material.
About SR Timber
SR Timber have decades of experience in producing & supplying timber construction products from roofing battens to high end cedar shingles, scaffold boards and carcassing material. This background in the industry means they have an expert understanding of the roofing business and know what our customers need – a guaranteed supply of high quality timber materials.
Leading importer of graded roofing batten
Sustainably sourced from slow grown timber
60 year warranty across our full range of roofing battens
Quality backed by experience
Second to none delivery & service
Full T's&C's apply, click here for details.
To find out more about the SR Timber range – please click here.