Take advantage of our great offer – available until 31st October 2017!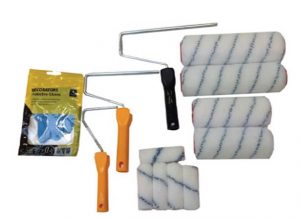 Take advantage of this amazing price  – £28.50 +VAT for an Armatool Roller & Handle Kit; Place your order whilst stocks last.
For use with solvent and resin based roofing solutions, each kit contains:
61 x Spindle frame 10"
2 x GRP sleeve 10"
5 x Roller refill bluestripe nylon 4″
1 x Heavy duty frame 4"
2 x GRP Sleeve 7"
1 x Spindle Frame 7"
4 x Disposable gloves (pairs)
Full T&C's apply, click here for details.