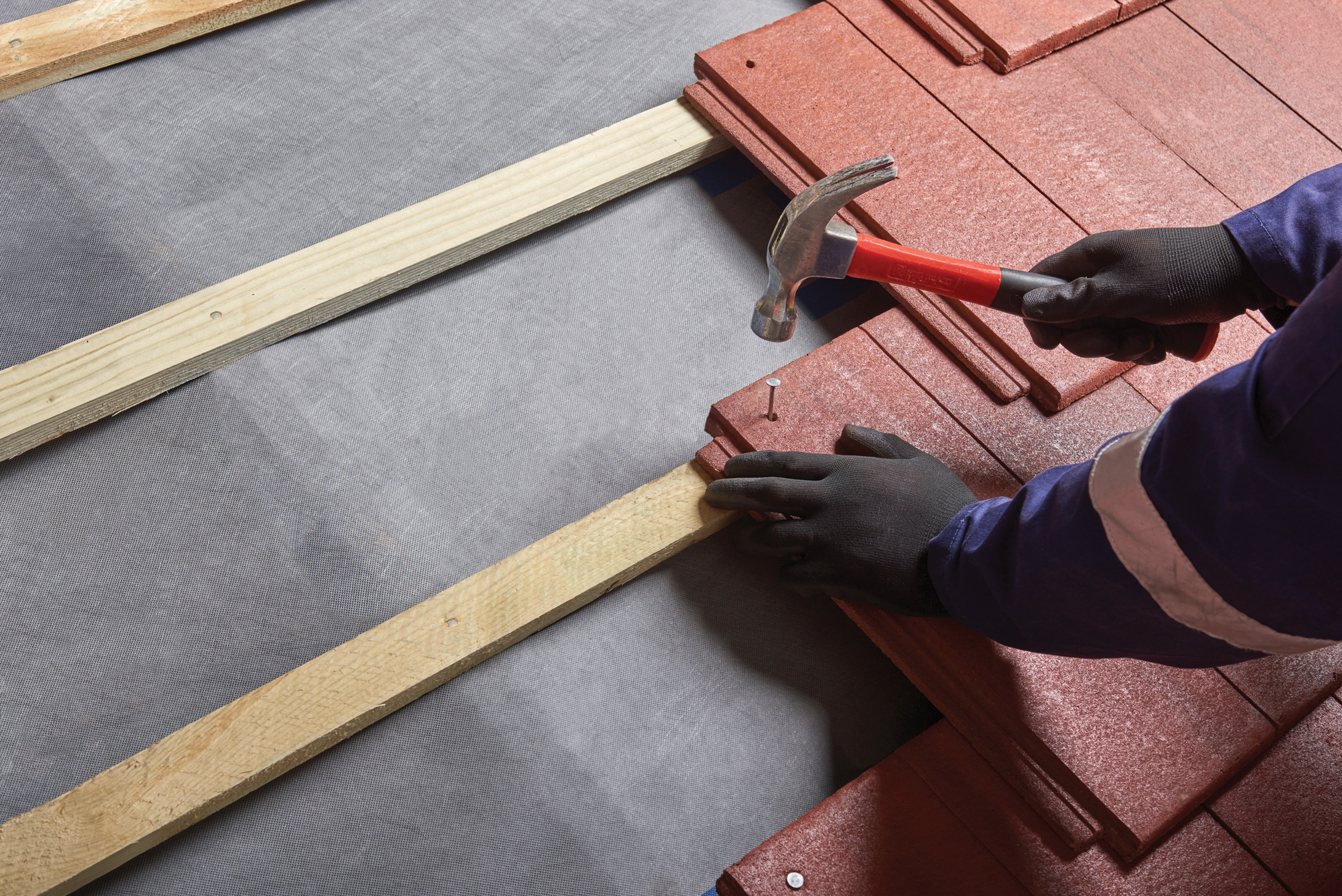 The new Natural Range of interlocking concrete tiles from Russell Roof Tiles are a greener and more cost-effective choice for pitched roofs than ever before.
Local authority planners and property owners are increasingly looking for green construction solutions…and ones that don't break the bank! That's why the technical team at Russell Roof Tiles created the Natural Range – a selection of thinner leading edge interlocking concrete tiles that look like natural slate, stone or clay and that won't burn a hole in your pocket.
Whether you're looking to recreate the appearance of either slate, stone or clay – each type of tile comes in a choice of colours and gives a fantastic finish to create a good looking traditional roof.
Getting on and off site quickly is a big thing for everyone, so having something that speeds up a job is good all round. The Natural Range is not only quick to lay, saving you time and money, they are also all made of up to 15% less raw material than a standard interlocking tile. That means they're a greener choice and are delivered to site in fewer batches, with less packaging.
Bute is one of the fastest selling tiles in the Natural Range for Russell Roof Tiles. It has an extended headlap (145 or 165mm), so it looks like one of its small format cousins, while its double tile format has a mock joint giving the appearance of small tiles when laid broken bonded. Russell have also introduced three other thin leading edge concrete tiles, the Lothian, Moray and Polden to ensure you can find an appropriate alternative to traditional slate or clay.
All of this is no surprise – coming from a company that is the leading independent manufacturer of roof tiles in the UK and has been pioneering products for over 50 years. The new range also adds to Russell's exceptional green credentials as the only British manufacturer with an 'Excellent' rating for responsible sourcing.
If you want a good-looking traditional pitched roof that's easy and quick to install, whilst offering excellent value for money – then the new Natural Range from Russell is definitely a natural choice.