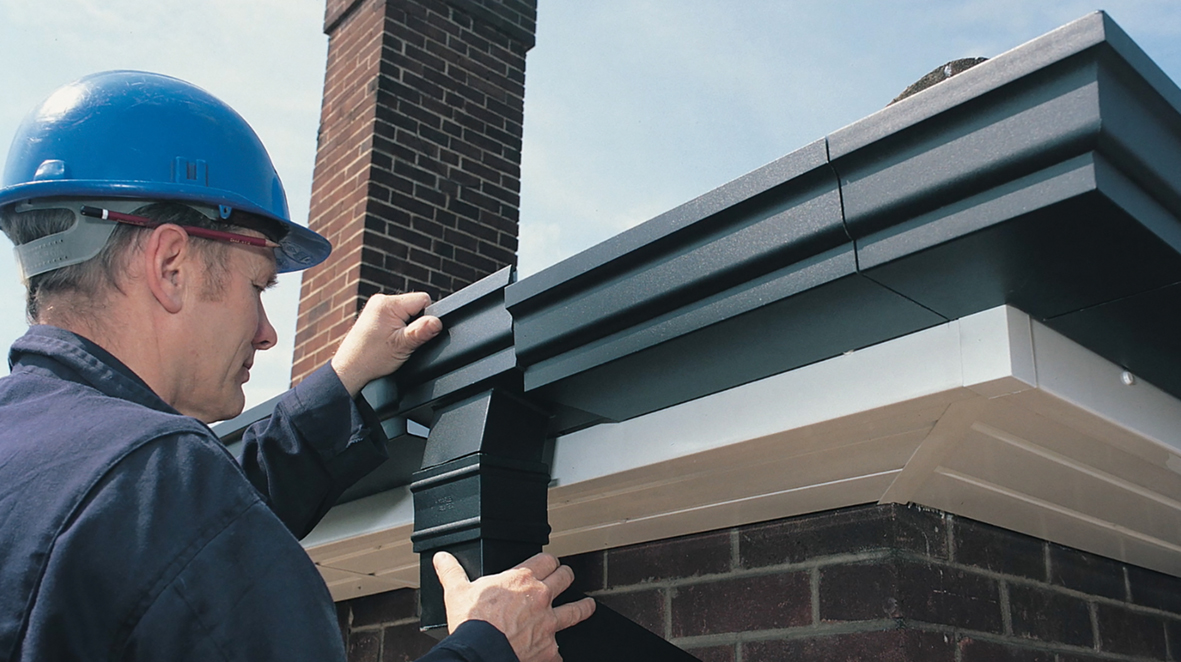 Lighter materials such as aluminium are easy to handle, quick to install and can help improve site safety.
Working in the roofline industry is never dull, with exciting new products, techniques and tools coming along all the time… you also get a pretty good view! However, as you will well know it is potentially very dangerous, with the Health and Safety Executive (HSE) reporting that falls from height are the most common cause of fatalities at work.
For roofline contractors, working at height is second nature, however sometimes getting home safe and sound at the end of the day can even come down to the materials you choose.
When climbing a ladder or working on a scaffold, material handling is extremely important. The weight, size and shape of materials all need to be considered. With rainwater and eaves systems you're always going to contend with the length of the materials – it's just the nature of the job, however one thing you can address is the weight of the materials you're carrying.
For many high-quality, heritage or luxury projects, even though it may not be the traditional choice for these types of projects, aluminium can provide an extremely lightweight solution, reducing the risk of unbalancing and making it very safe to install. In addition, some manufacturers offer perfect replica systems that look and feel exactly like more traditional materials.
As well as improving safety, aluminium's reduced weight can also save you money. Being so easy to handle on site, aluminium systems are generally quick to install and take fewer tradesmen to do the job. It means you can complete more work, faster, and get a head start on the next project. Aluminium systems also offer impressive performance with the best boasting life expectancies of 50 years or more and with virtually zero maintenance – you reduce the chance of call backs.
Next time you're thinking about quoting for a rainwater or eaves project, make sure you think material first. Marley Alutec, manufacture a range of durable, lightweight aluminium solutions to help make life easier for contractors and provide outstanding results.