Every so often, a product comes along such as dry-fix roofing that can transform our way of working. Following changes to BS 5534:2014, the days of mixing, carrying and using traditional sand or cement mortar bedding may well be a thing of the past.
Instead, more and more contractors are swinging towards dry-fix systems that require no mortar. With many benefits to be had, we ask if this method of fixing really does live up to its promises.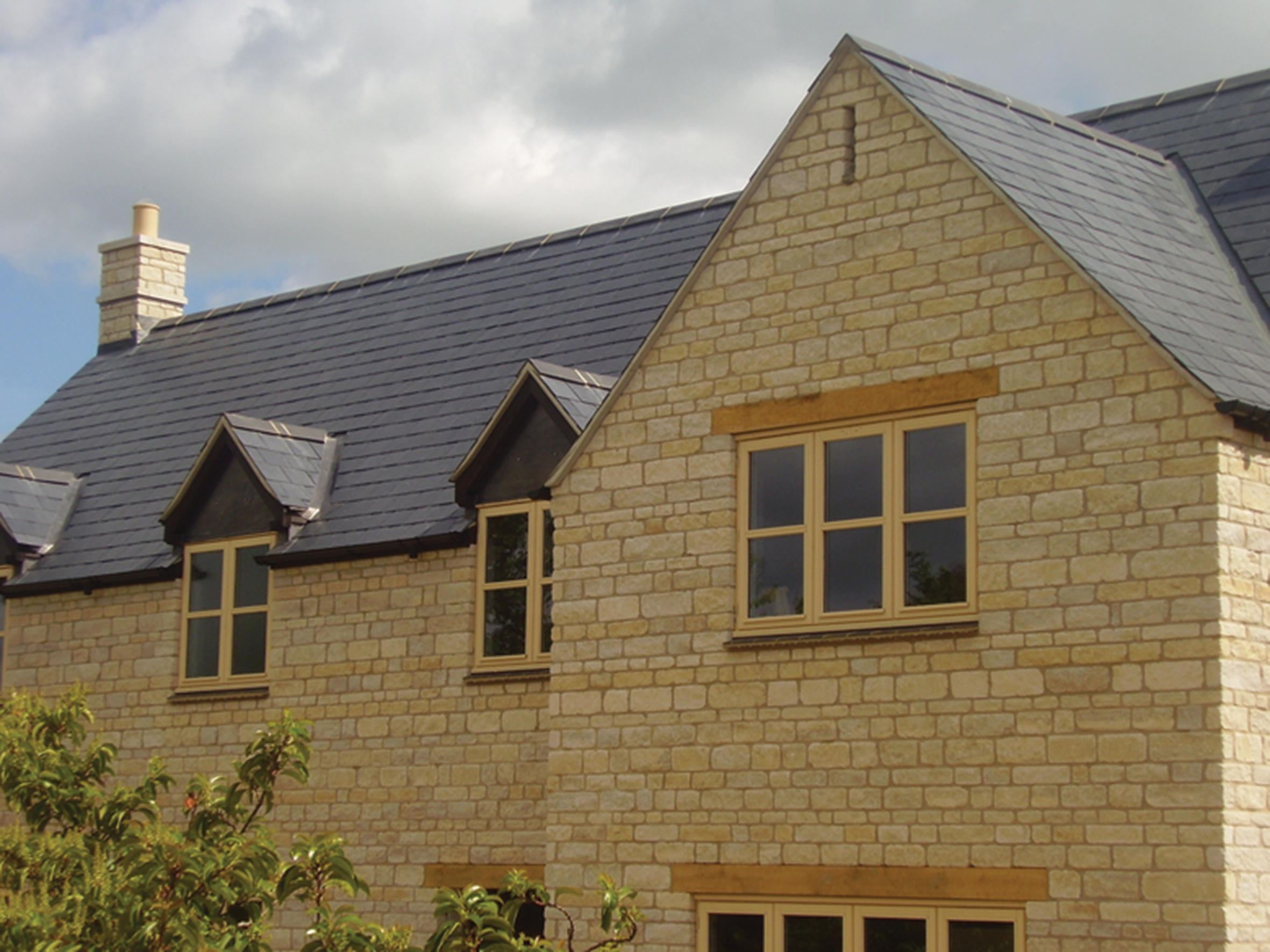 Dry-fix roofing or mechanical fixing, as it is often referred to, is the process by which the roof perimeter is secured or 'fixed' at the ridge, hip, and verge without the use of mortar. A dry-fix system typically uses screws, often stainless steel, to attach clamps between the joints of ridge tiles, ridges, hips and verges, clamping them to the roof. Beneath these screws are waterproof unions that catch any small amount of direct rainfall and disperse it sideways back onto the roof itself. The benefits of dry fixing versus mortar bedding are well documented, however here's a short summary:
SECURE FIXING
Inclement weather can severely affect the lifespan of mortar bonded ridge tiles. Dry fixing however (as long as it has been installed correctly) will not blow off under normal conditions, and given the increasing frequency and ferocity of stormy weather over recent years, this is a real bonus.
NO MAINTENANCE
Unlike mortar there is nothing to maintain. Over time, mortar mixes will degrade – and sometimes prematurely – with verges in particular prone to mortar failure.
VENTILATION
Dry fixing provides discreet ventilation of the roof space and helps to stop any harmful buildup of condensation. High level roof space ventilation is often a requirement in new houses.
MOVEMENT
Dry-fix allows for all types of movement that a roof is exposed to. This can be as a consequence of vibration (near main roads or train tracks) or natural expansion and contraction. In addition to the mortar cracking, frost and rain can exacerbate the problem by exploiting any hairline cracks.
EASY INSTALLATION
Dry fixing is not at the mercy of bad weather as these products can be installed all year round – even in damp and frosty conditions. Equally, fixing is fast and simple – no more wasted time going up and down the ladder carrying mortar – and neither are specialist skills or tools required.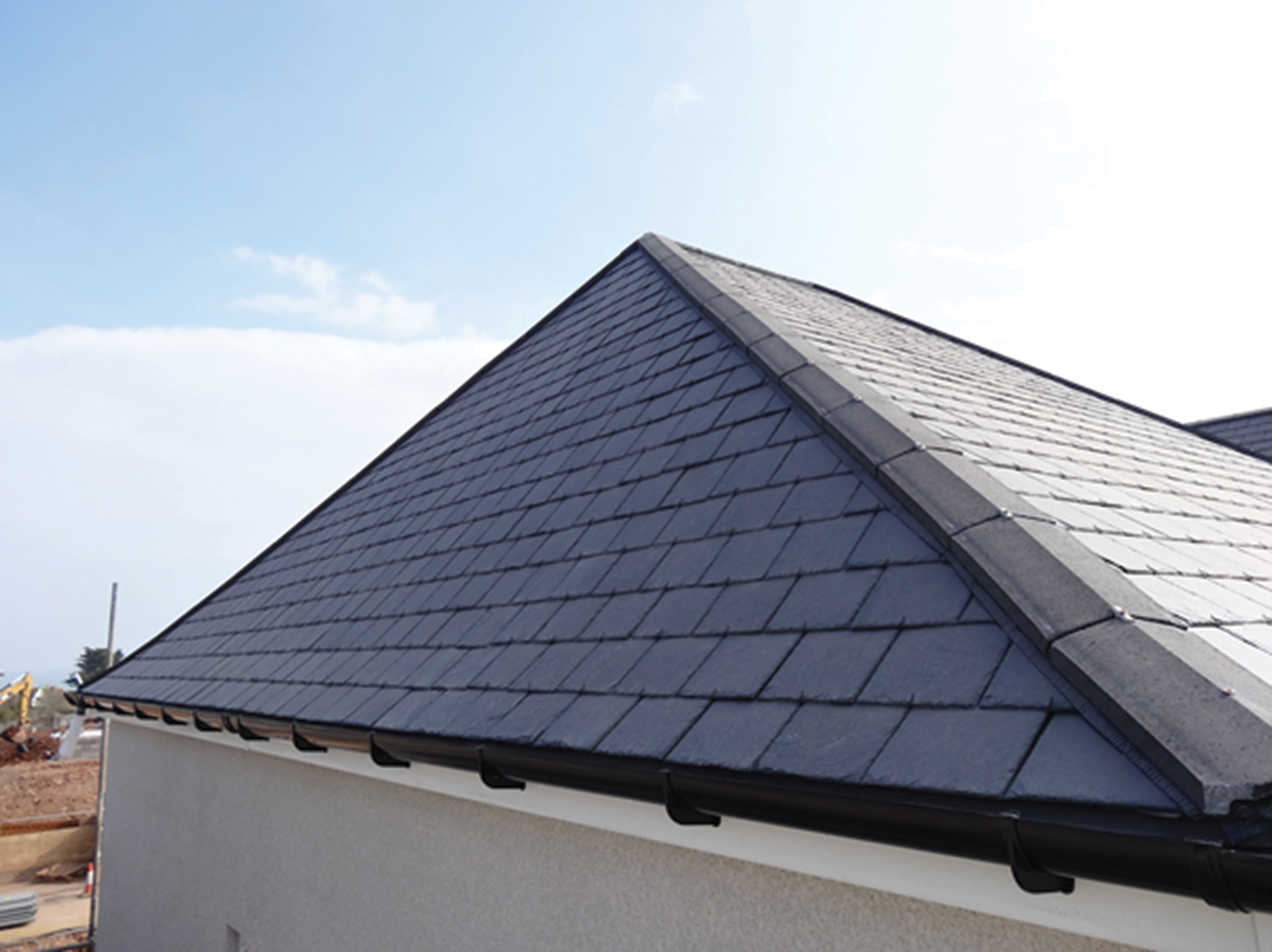 COST-EFFECTIVE
Dry-fix roofing is actually a faster installation method, therefore cutting down on labour costs. Also, it has none of the longer-term maintenance problems and costs associated with mortar bedding.
Dry-fix roofing, therefore, makes sense in so many ways, yet there are still issues surrounding this method of fixing.
Dry-fix products are not yet governed by a Product Standard, although this is soon to change. Therefore, whilst there is a wealth of dry-fix products already on the market, it can be difficult to ensure that they are all of the highest quality. It is hoped that the Standard will reduce any dramatic variations in product performance and will provide confidence in fully tested products; enabling contractors' reputations and liability to be protected.
Until then, it pays to do your homework when selecting your products, especially since some suppliers have been quick to capitalise on the tendency to treat all dry-fix products as broadly the same. Hence, it's wise to only opt for quality products and efficient processes that will help avoid unnecessary delays and costly mistakes. Also, by only sourcing dry fixing products from a reputable supplier who will have conducted their own rigorous testing before and during manufacture, can true confidence in these products be guaranteed?
Other dry-fix issues that still need to be addressed include; water discharging down gable end walls where dry verge units are installed, the bottom verge unit disengaging, and some hip and ridge systems becoming disengaged from the roof structure.
With dry-fix roofing well on its way to becoming the most popular method of fixing in this country, it's important to get on board and stay one step ahead of legislation. Of course, with correct workmanship, fixing roof tiles with mortar still offers a long lasting, secure solution. Having said that, the best working practice can often fall down on-site, and the variable nature inherent with mortar can make inconsistencies inevitable; leading to problems in the future.
Over time, modern methods have replaced many traditional construction methods, and in the interest of best roofing practice, dry-fix roofing looks set to continue this pattern.