Leading PIR manufacturer, Recticel Insulation, provided the super-flat, high-strength roof insulation board for Costco's giant new warehouse in Wembley.
The Costco store occupies a huge site close to England's beloved national football stadium. For the building's enormous flat roof, architects Broadway Malyan, in conjunction with main contractors, JF Finnegan, needed insulation that handled as well as it performed. In addition, for such a massive space, they also required something with superb consistency of thickness – Recticel's Eurothane Eurodeck more than fitted the bill on all counts.
Due to the vastness of the project 13,000m2 of insulation was required, presenting the installers, BC Roofing Contractors, and Richmond Roofing, with a potential logistical headache. Such was the scale of the task that the insulation had to be delivered to site with transport timings planned to the minute to avoid blocking local roads. Fortunately, the panels' lightweight, easy-handling abilities ensured a smooth delivery process, which also helped reduce costs by speeding-up on-site installation times.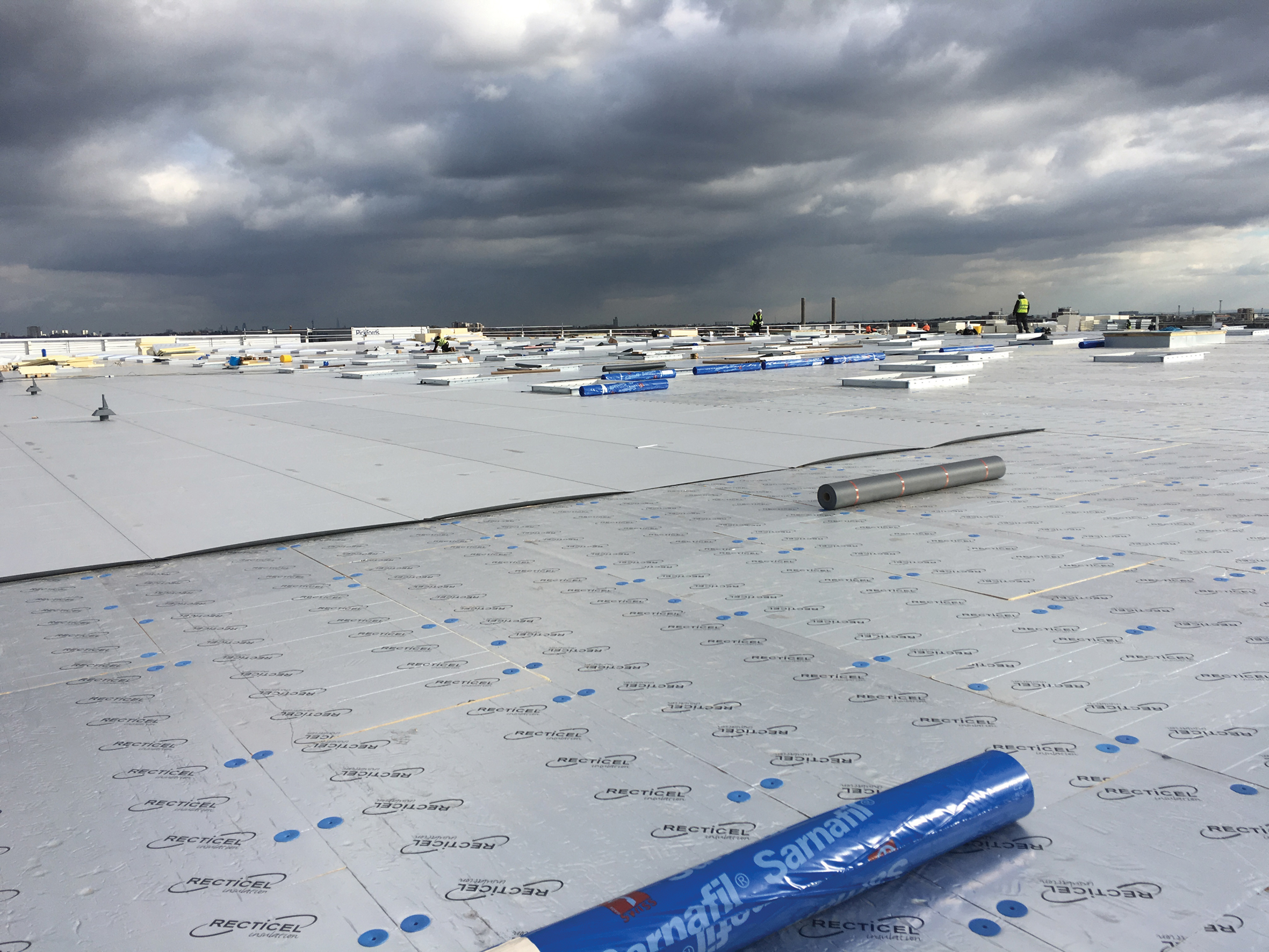 Ian Catterall, Managing Director of BC Roofing Contractors, commented: "Eurothane Eurodeck is a superb quality board. It's really easy to install and presented no issues for what was an incredibly large project – the largest single-value project we have undertaken. It was an immense job, which required the highest-quality PIR. Eurothane Eurodeck was just perfect."
Work on the roof started in February 2016 and thanks, in part, to the easy-to-install qualities of Eurothane Eurodeck, the project was completed in five months, which comfortably met the client's strict deadline.
Costco is now in possession of a watertight, thermally-efficient roof that will uphold the comfort and wellbeing of staff, improve the building's energy-efficiency and safeguard stock for many years to come.
Ideal for warm flat roofs as part of a mechanically-fixed, single-ply membrane system, Eurothane Eurodeck is a high-performance, rigid PIR foam board with exemplary environmental credentials:
• Lambda value of 0.022 W/mK
• Hugely impressive compressive strength
• Available in 2400mm x 1200m
• Panels are multilayer-coated aluminium on both sides
• Manufactured using a blowing agent with zero Ozone Depletion Potential and Global Warming Potential to enhance its environmentally friendly credentials
• BBA-approved
• Manufactured at Recticel's Stoke-on-Trent plant, which is certified to ISO 9001 and ISO 14001